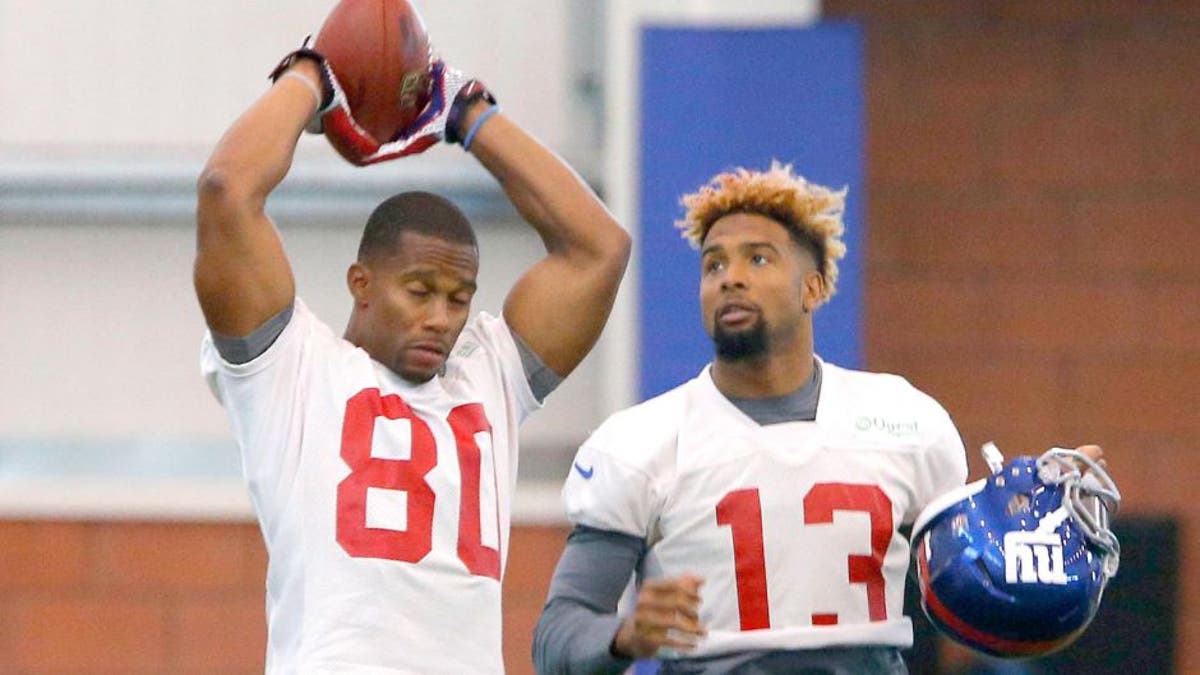 The question must be asked.
When star New York Giants receiver Vicor Cruz went down with a knee injury last season, things looked bleak for Big Blue. It seemed the entire New York Giants passing game would fall to shreds without VC breaking down defenses.
That is, until Odell Beckham, Jr. came on the scene. The rookie wideout set the world on fire in just 12 games in 2014 by catching 91 passes and 12 touchdowns while turning heads with his ability to bring down one-handed grabs.
So, is Cruz jealous or bitter over Beckham's success? The argument can be made after watching this hilarious Foot Locker ad featuring the two Giants stars.
Enjoy!