Veracruz owner suspended one year after scuffle with ref chief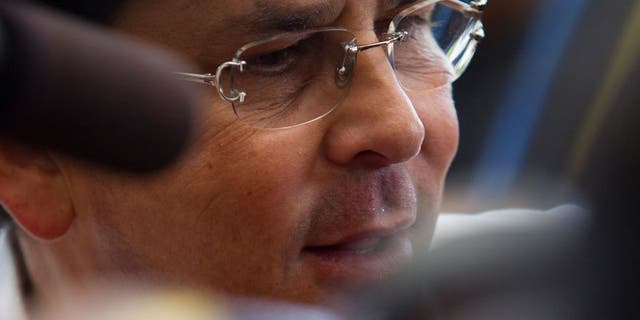 NEWYou can now listen to Fox News articles!
Veracruz owner Fidel Kuri Grajales received a one-year suspension from Mexican soccer after a scuffle with the head of referees for the FMF earlier this month.
Kuri confronted FMF refereeing commission director Edgardo Codesal after one of his players was sent off in the dying embers of a 3-1 defeat to Club León on Jan. 15.
Television cameras caught Kuri berating Codesal for the decision to dismiss Daniel Villalva at the end of a tense match and then captured an eventual physical confrontation in a VIP box at the Estadio Luis Pirata Fuente.
Kuri apologized for his actions in the aftermath of the incident, but FMF officials opened an investigation into the imbroglio and eventually rendered their verdict on Friday afternoon.
The federation banned Kuri from participating in domestic or international soccer activities or entering the technical areas at any point, according to a FMF statement.
In addition to those individual punishments, the club received a fine equal to 2,000 days of the minimum salary in Mexico for its role in the incident.
It is unknown whether Kuri plans to appeal, though he indicated prior to the punishment that he planned to accept whatever penalty the FMF deemed appropriate after releasing his apology on Twitter: