Utah State crushed by No. 8 San Diego St 73-39 in MWC tournament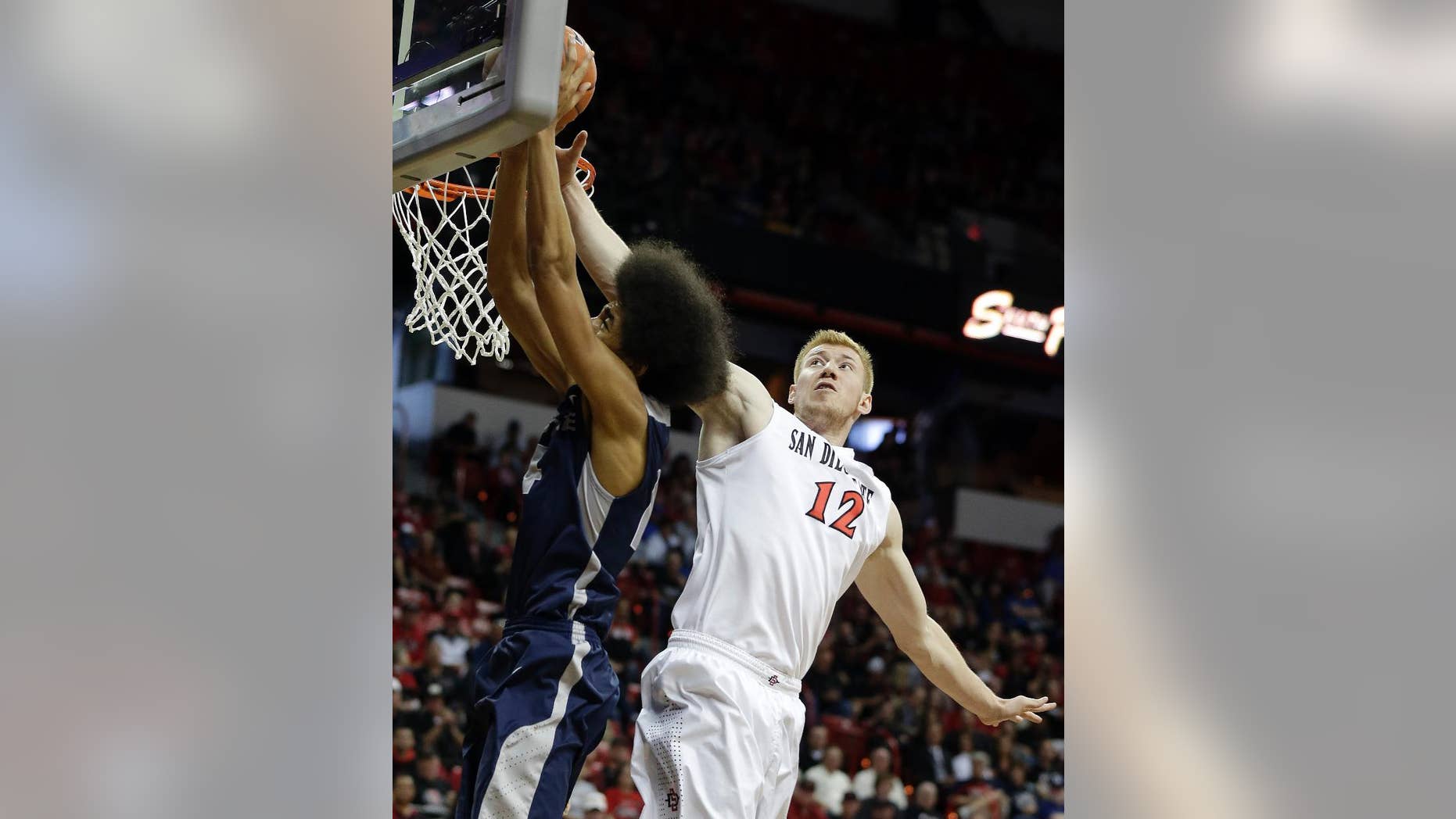 LAS VEGAS – Utah State had a history of playing San Diego State closely.
On Thursday, San Diego State just made them history, rolling over the Aggies for a 73-39 win in the Mountain West quarterfinals.
"San Diego State just takes you out of everything you are trying to do," Utah State coach Stew Morrill said. "At least they took us out of everything we were trying to do today."
Conference player of the year Xavier Thames had 15 points and seven assists for No. 8 San Diego State.
"We played really, really good basketball, keyed by how we defended them," San Diego State coach Steve Fisher said. "We dictated the pace. That's hard to do — harder to do than it looked. They're a hard team to guard. They run around and they screen."
The top-seeded Aztecs shot 52.5 percent from the field, including 7 of 17 from 3-point range. San Diego State also outrebounded the Aggies 35-27 and outscored Utah State in the paint, 40-14.
Winston Shepard added 13 points for the Aztecs, while Josh Davis had eight points and 13 rebounds.
Utah State shot 12 of 41 from the floor.
The Aggies' 12 field goals tied the record for fewest made field goals in a Mountain West tournament game, while their one made 3-pointer tied for the fewest.
San Diego State, which swept the regular-season series against first-year member Utah State, will face the winner of the UNLV-Wyoming game.
The Aztecs opened the second half with the first six points, and a 23-10 run to go up 59-25 at the 12:41 mark.
"Today it was kind of like we weren't up," said Utah State center Jarred Shaw, who led the Aggies with 14 points. "We didn't make shots that we normally make. We just give credit to their defense. They really played good."