USADA says it will continue to drug test Brock Lesnar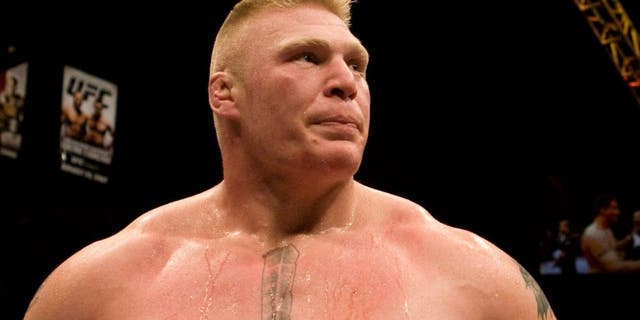 NEWYou can now listen to Fox News articles!
Brock Lesnar avoided supposedly mandatory pre-competition USADA and UFC drug testing before his return last week at UFC 200, but USADA now says that it is not done testing the former world champ.
"To my knowledge, Brock Lesnar has not notified USADA of his retirement from the UFC," USADA spokesman Ryan Madden recently told Marc Raimondi.
"Therefore, he remains subject to USADA testing and the UFC anti-doping policy."
Lesnar will now apparently have to balance the demands of performing in the WWE with meeting the anti-doping standards of being a UFC fighter. The heavyweight is set to perform at SummerSlam next month for the WWE.
After his UFC 200 win, Lesnar said he had not yet decided if he would continue competing in the UFC. As he makes up his mind, USADA says he'll have to continue to undergo its UFC-funded drug testing.