US figure skaters suffer rough falls during women's short program in Winter Olympics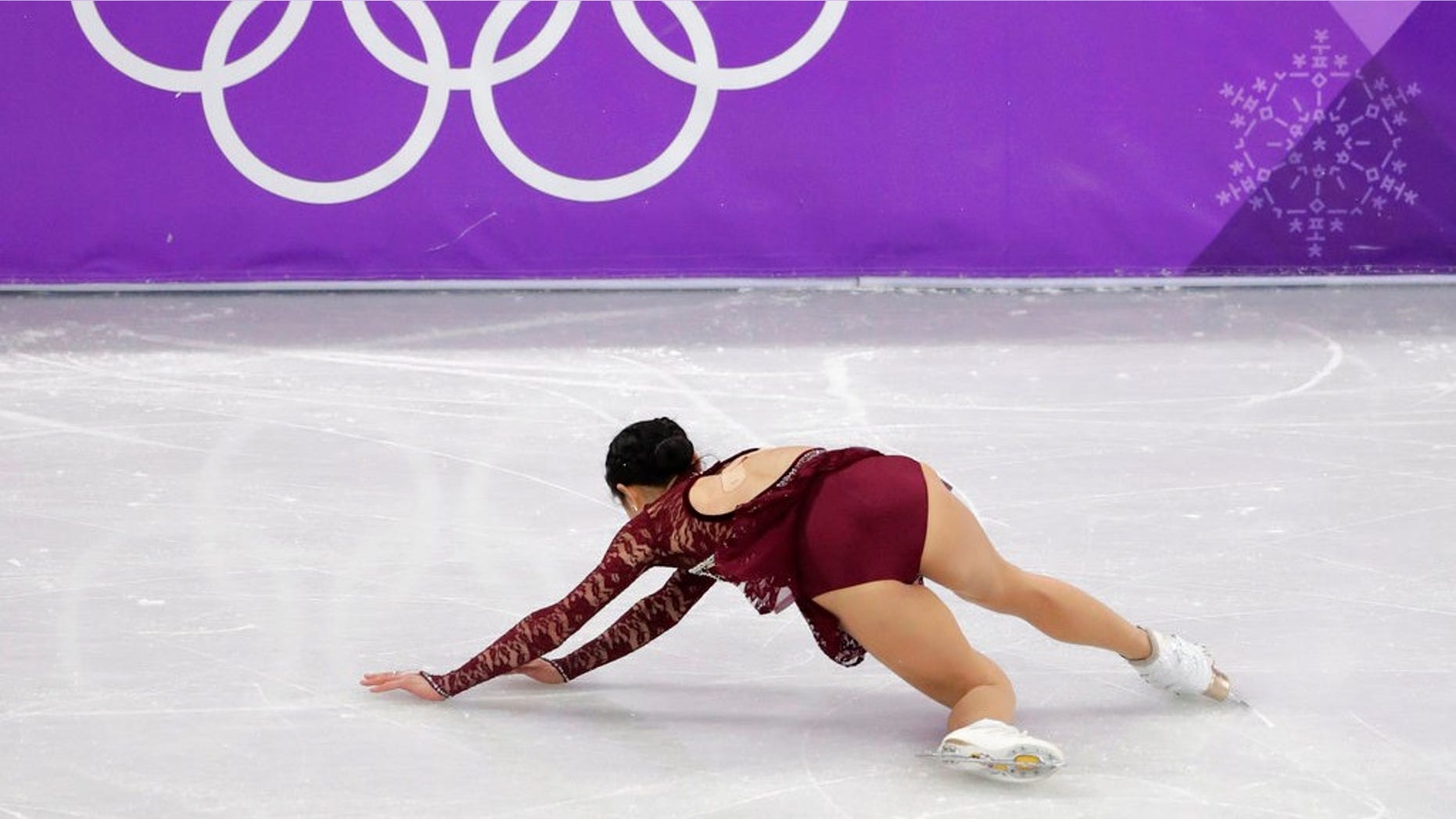 Three U.S. figure skaters couldn't make it through their routines during the women's short program Wednesday without falling or stumbling — paving the way for their Russian rivals to snatch the Olympic gold medal.
Mirai Nagasu, Bradie Tennell and Karen Chen all had trouble pulling off the flawless routines some of them showed early on in the competition. Tennell was first on the ice and fell during the opening jump combination. She ended the short program with a 64.01 scoring, putting her in 11th place.

Tennell, 20, was even shocked by her early fall. When asked if she could remember the last time she fell during a competition, she responded: "No. I can't actually."
"It was definitely unexpected. I don't remember the last time I made a mistake in my short program, especially on the jumps," she said.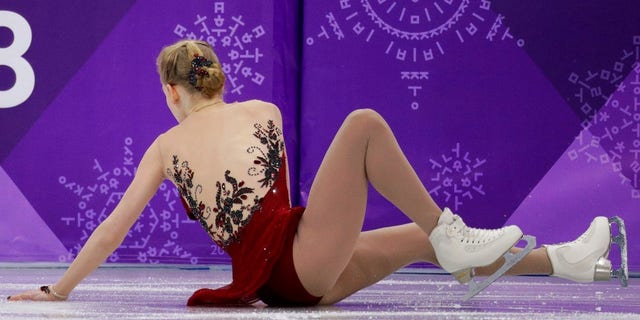 Nagasu had stunned fans when she landed a triple axel last week in the women's free skate. The 24-year-old was the first American woman, and third female ice skater overall, to land the stunt in Winter Olympic history.
But her second attempt at it Wednesday didn't pan out the same way. She fell and landed on her knees and hands during the triple axel attempt. The rest of her performance still turned out flawless, giving her a score of 66.93. However, she placed 9th.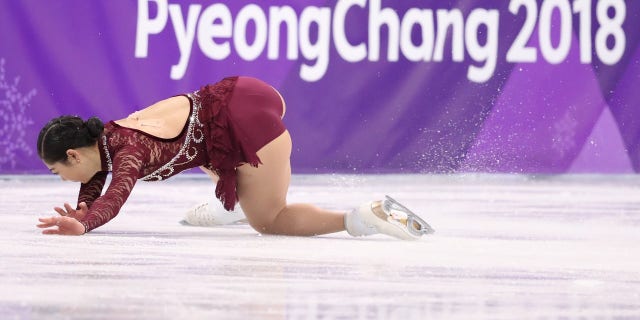 Chen, 18, making her Olympic debut, bobbled her opening triple lutz, which was supposed to feed into a triple toe, forcing her to adjust the rest of her routine to squeeze in another combination jump. She kept her composure and slotted it in to achieve the most points possible, but the mistake still knocked her out of the podium race.
"I've been nailing that every day in practice and I expected myself to, and to not be able to do that was a huge disappointed," Chen later said. "For sure, I was a little flustered after that. But I sold my program the best I could, got the most points I could and I'm proud of that."
Chen received a 65.90 score, good for 10th place.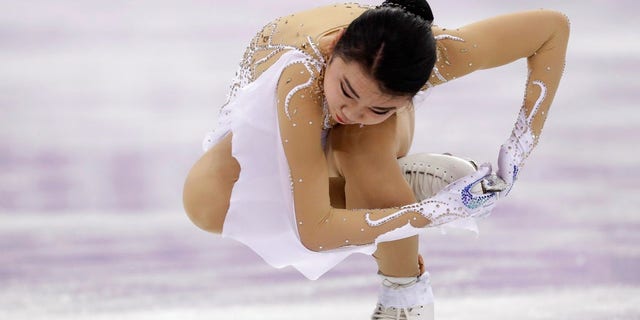 Russian ice skater Alina Zagitova, 15, is leading the program with a score of 82.92. Evgenia Medvedeva, 18, also took the number 2 spot with an 81.61 score. The women will compete in the ladies single free skating even on Friday.
The Associated Press contributed to this report.