Urijah Faber gets into heated war of words with T.J. Dillashaw about his exit from Team Alpha Male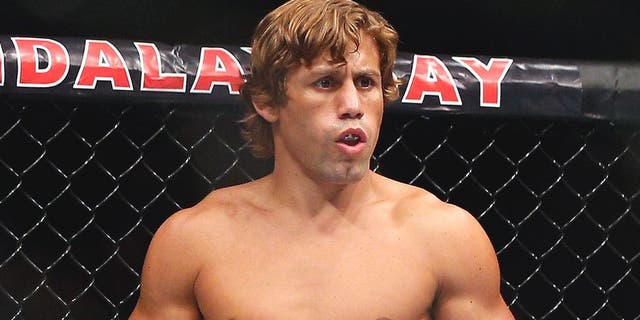 It's been more than a year since T.J. Dillashaw left his old camp at Team Alpha Male in Sacramento but old wounds sometimes never heal and the back and forth battle about his exit resumed during the latest episode of 'The Ultimate Fighter'.
This time, Dillashaw's argument started with fellow coach Cody Garbrandt, but it ended with a face-to-face confrontation with Team Alpha Male founder Urijah Faber.
The argument started over Dillashaw's split with Team Alpha Male with his version of the story while saying that he was actually kicked out of the gym rather than left voluntarily.
"I wanted to go out there [to Colorado] and do my full camp when I'm about to fight [Dominick] Cruz, and so you give me an ultimatum. Ask Chad Mendes, he was sitting right there. I left the gym in tears," Dillashaw shouted at Faber.
Faber countered by saying that Dillashaw left on his own accord after telling him that he planned to train full time with coach Duane "Bang" Ludwig while potentially returning during his down time to work with the fighters at Team Alpha Male.
Faber says his biggest issue with Dillashaw is that the former bantamweight champion is trying to vilify him for the split while making it seem like he was the one at fault.
"The problem I had with the guy, where our friendship came apart, is when he made me the bad guy," Faber said. "He's saying I kicked him off the team, which couldn't be further from the truth."
Of course there's no definitive version of the reason behind Dillashaw's exit or how Faber reacted when the former bantamweight champion first told him he was moving to Colorado to train with Ludwig, but there's no doubt ill will is still felt on both sides.
"He's the one being selfish. Now that I'm not making his gym any money and I'm going and working out with Duane [Ludwig], he wants to hate me," Dillashaw said about Faber. "It wasn't like I was saying I was leaving Team Alpha Male. What I was saying was that I was going to do my next full camp with Duane Ludwig.
"That was the best thing for me to try and beat Dominick Cruz was train with Duane Ludwig and Urijah just couldnt take it."
Zuffa LLC via Getty Images | Jeff Bottari/Zuffa LLC