Urban Meyer kicks students out of OSU scrimmage for wearing blue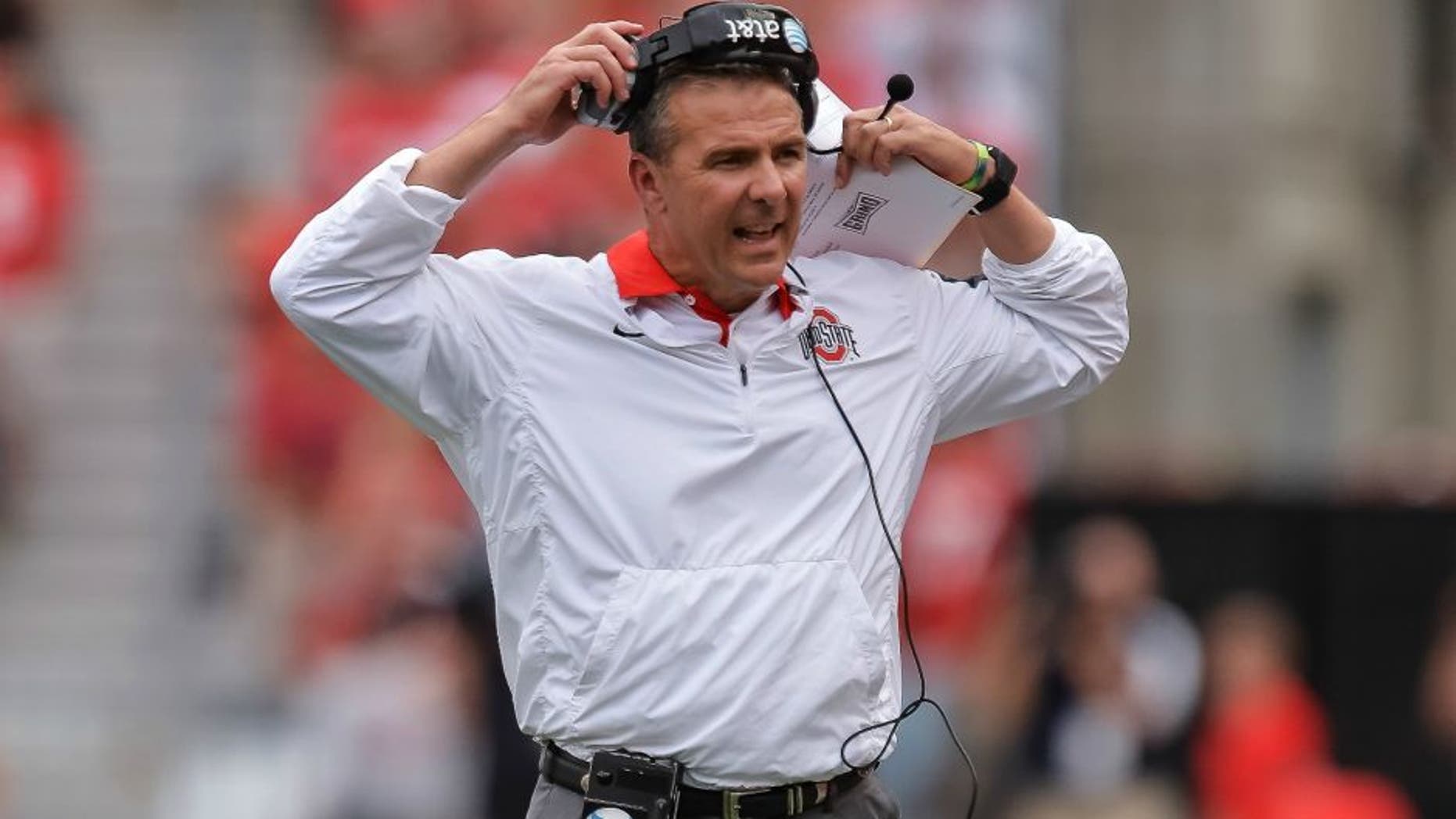 It's unclear exactly who the offending parties were, but rest assured -- #TheyGone.
Urban Meyer doesn't play with that blue stuff.
According to Scout.com's James Grega Jr., the Ohio State Buckeyes head coach kicked three ill-dressed individuals out of the team's open scrimmage at the Woody Hayes Athletic Center on Saturday morning.
Were they wearing maize and blue? Were they Michigan students? Did they not get the "no azure" memo?
Meyer made that one pretty clear last August when he made students who wore blue to his "Coaching Football" class do pushups in front of everyone.
Ah, sports. Aren't they good?
Dan is on Twitter. He'll never tire of the unending pettiness.