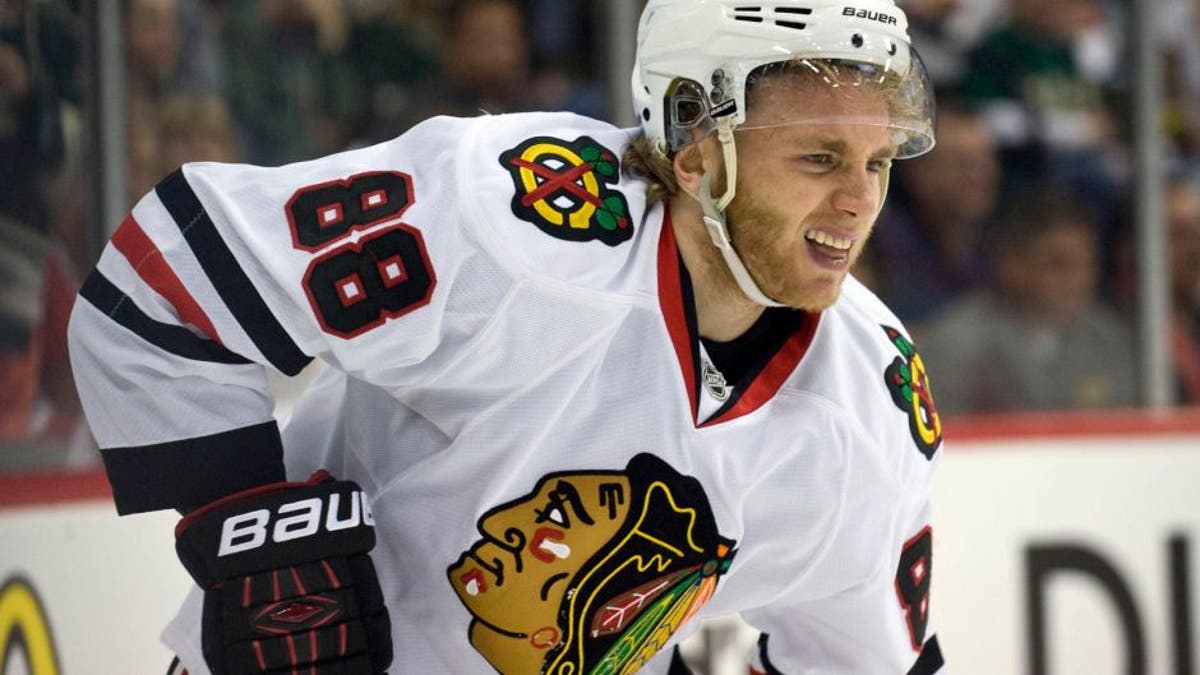 BUFFALO, N.Y. -- Chicago Blackhawks star Patrick Kane has hired an attorney and will spend Saturday with the Stanley Cup while he is under police investigation over something that may have happened at his home last weekend.
Without providing any details, lawyer Paul Cambria confirmed in a text message to The Associated Press on Saturday that he's been hired to represent Kane. Cambria represented Kane in 2009, when he pleaded guilty to a noncriminal charge of disorderly conduct after being accused of assaulting a Buffalo cab driver over 20 cents.
In the meantime, Blackhawks spokesman Brandon Faber said Kane will spend Saturday with the Stanley Cup privately with his family in Buffalo.
The developments come a day after Hamburg police confirmed Kane is under investigation for an "incident that allegedly occurred" at the player's offseason home in suburban Buffalo. Hamburg Police Chief Gregory Wickett did not discuss the nature of the investigation. He said police are gathering information and awaiting forensic tests.
The investigation has forced Kane to change plans during his turn to host the Cup and celebrate the Blackhawks' third championship in six years. Kane had paraded the trophy around Buffalo the previous two times he hosted it.
This year, tentative plans called for Kane to bring the Cup to Buffalo Women's and Children's Hospital during what was supposed to be a private visit. Those plans fell through once reports of the police investigation surfaced.
Kane also was preparing to bring the Cup to his favorite pizza place in his old neighborhood in south Buffalo, and hold a celebration at a downtown bar. Kane, who wears No. 88, picked Saturday to host the Cup because it is the eighth day of the eighth month.
Cambria is a high-profile attorney who specializes in First Amendment issues. He has represented Hustler publisher Larry Flynt and music artists Marilyn Manson and DMX.