UFC's Dana White: Ronda Rousey's return to Octagon could happen in November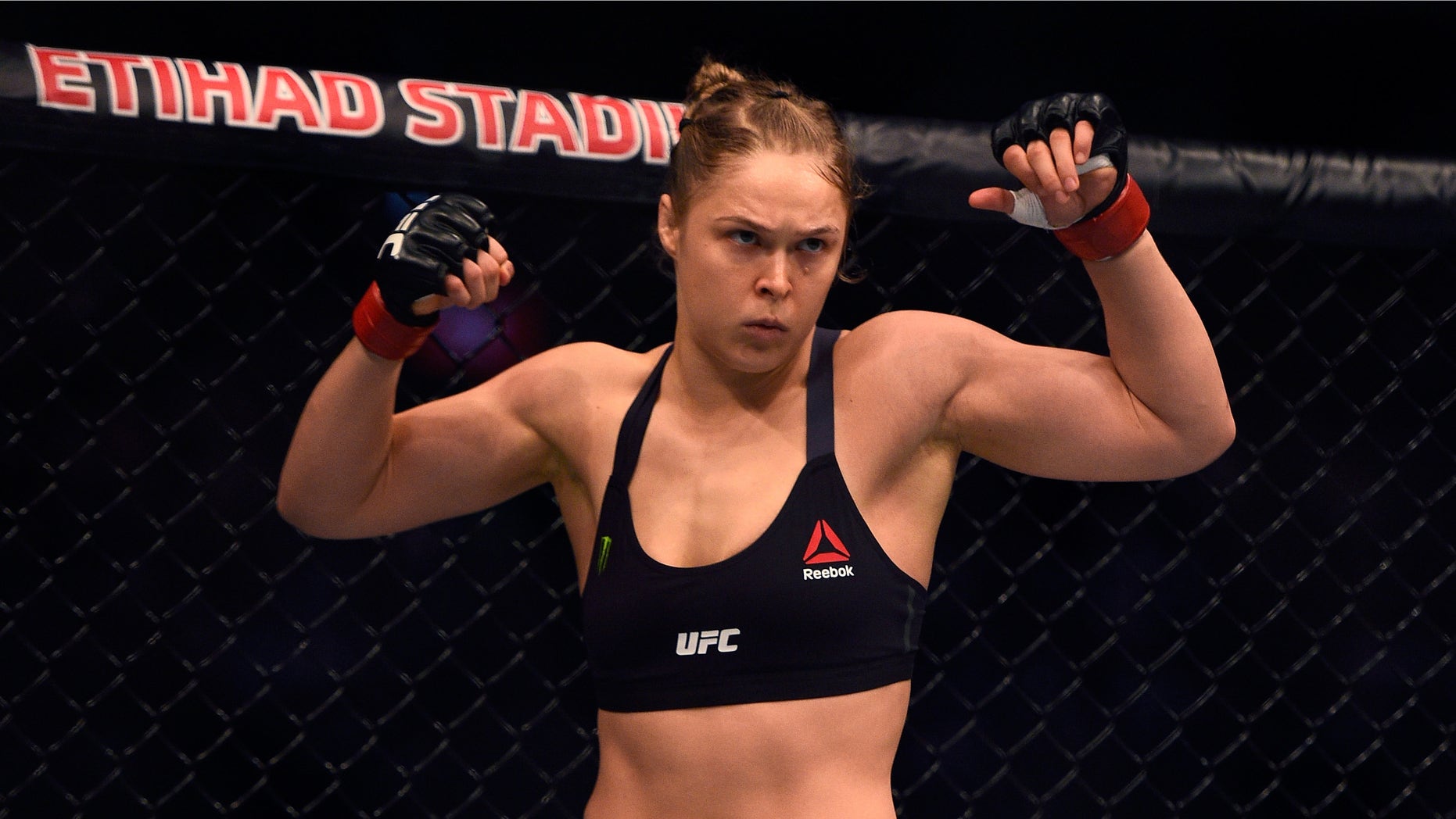 Ronda Rousey's return to the Octagon got pushed back because of her many film commitments this summer, but it looks like the new timeline of her return might be taking shape.
UFC president Dana White revealed recently that the former bantamweight champion should be ready to return in the fall to face the winner of the upcoming fight between Holly Holm and Miesha Tate.
"The winner of that fight will fight Ronda, probably in November," White said Wednesday on "The Neighborhood" radio show.
In a separate interview, White didn't discount Tate's chances of winning but believes that a Rousey-Holm rematch would be a blockbuster.
"If Holly Holm should win, the Holly-Ronda Rousey rematch is going to be the biggest fight ever in UFC history – if that rematch happens," White said on the Jalen and Jacoby Show on ESPN Radio.
Rousey was originally expected to face Holm in a rematch at UFC 200 after she was knocked out by the former boxer this past November at UFC 193 in Australia.
Her filming schedule – including stepping into the Patrick Swayze role in the remake of "Road House" – forced her to take additional time off.
"The filming of the movie got pushed back," White told Yahoo! Sports in mid-January. "She could do both, but why should she? The filming is in a timeframe where she'd finish before 200, but it would be cutting it too close."
Rousey has not confirmed her return yet, though White promised that she is itching to get back into action after suffering her first defeat in her MMA career.
"She's very intense. She's a bad-ass," White said about Rousey. "She'll be back."