UFC veteran Manny Gamburyan announces his retirement from MMA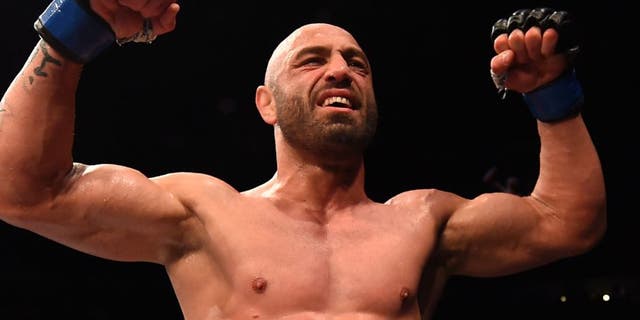 Former WEC title challenger and veteran UFC contender Manny Gamburyan announced his retirement from mixed martial arts following a loss to Johnny Eduardo in Brazil on Saturday.
The loss dropped Gamburyan to 2-3 over his last five fights and immediately after he suffered the TKO, the bantamweight challenger announced to the crowd that he was calling it a career.
"This might surprise a lot of people or even my family, my friends -- it's been a long road, it's been tough. I came out here, it was my first time being in Brazil, I had a great time but I think this is it for me guys. I'm going to call it a career probably."
Gamburyan got his start in the UFC as part of "The Ultimate Fighter" season 5 cast where he made it all the way to the finals against Nate Diaz back in 2007.
Gamburyan eventually moved over to the WEC where he competed as a featherweight and quickly amassed several impressive wins over notable names such as Leonard Garcia and Mike Brown before fighting for the belt against Jose Aldo.
Gamburyan returned to the UFC after the promotion adopted the featherweight and bantamweight divisions.
From there, Gamburyan fought at both 145- and 135-pounds while amassing a career record of 9-9-1 between the UFC and WEC.
"I had a great time, it was a great career," Gamburyan said. "I came out here, I never thought about it but I felt like it's getting hard and I think this is it."