UFC releases Michael Graves following domestic violence arrest in 2016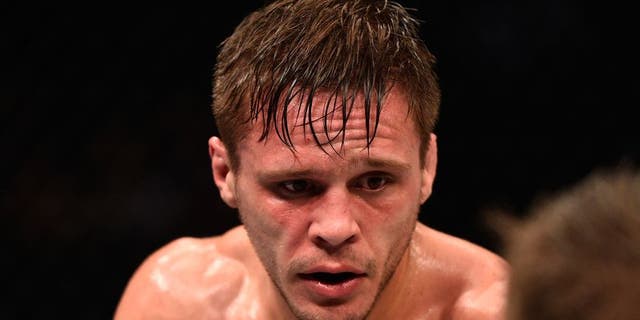 NEWYou can now listen to Fox News articles!
Once promising prospect Michael Graves has been released from the UFC due to a violation of the promotion's code of conduct policy following his arrest on domestic violence allegations last year.
Graves was originally pulled from his fight against Sergio Moraes last year after he was arrested for battery in Atlanta last October.
On Monday, the UFC announced that following an independent investigation into the matter, the promotion has opted to release Graves from his contract effective immediately.
Graves (6-0-1) got his start in the UFC as part of "The Ultimate Fighter" cast that pit American Top Team against the Blackzilians.
Following his stint on the show, Graves won his first two fights in the UFC before going to a majority draw with Bojan Velickovic last July. His return was then stalled in October following his arrest and now he's been released from the UFC.