UFC releases chilling promo for UFC 205 at Madison Square Garden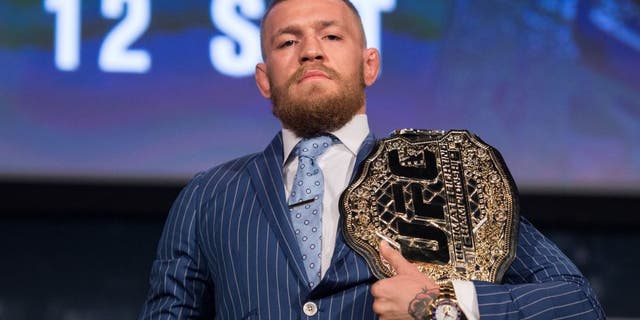 If you weren't excited for UFC 205 before, the UFC is hoping a couple newly released promos will take you over the edge.
The UFC used Saturday night's pay-per-view event at UFC 204 to drop two new ads for the event and you can tell they're putting their all into promoting the monumental event.
The first promo, which features snippets from Jay-Z's verse on Cam'ron's song "Welcome to New York City", takes a closer look at the main event fight between Eddie Alvarez and Conor McGregor.
The second promo, which aired about 15 minutes later and sent the Twittersphere into a frenzy, is a full 2 minutes long and features all six fighters competing in the three championship fights at the top of the card and is a more cinematic look at the historic event.
McGregor currently holds the UFC's featherweight title and is coming off a two-fight series against lightweight Nate Diaz. "Notorious" has won eight of nine UFC bouts and is looking to become the UFC's first simultaneous two-division champion at UFC 205.
Standing in his way is lightweight champion Alvarez, who defeated the likes of Gilbert Melendez and Anthony Pettis before taking out Rafael Dos Anjos for the title in July.
In the co-main event, Woodley makes his first title defense against dynamic striker Thompson. And last, but certainly not least, Jedrzejczyk defends her belt for the fourth time against Kowalkiewicz.
UFC 205 is slated for Nov. 12 at Madison Square Garden.