UFC interview provided spark to Brock Lesnar-Undertaker feud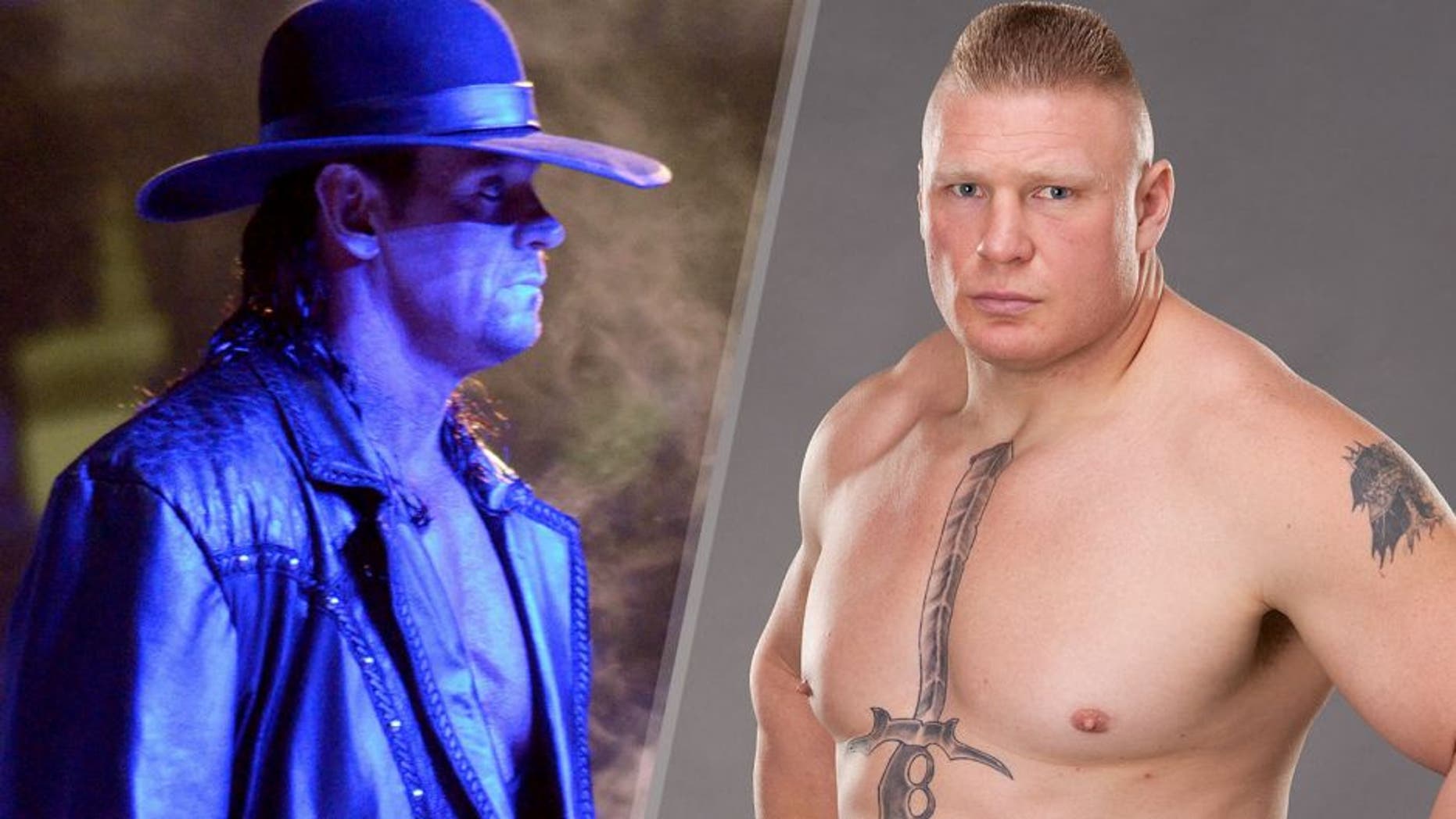 WWE Superstar Brock Lesnar made his mark in the UFC. But it was the Octagon -- or more precisely outside it -- that provided the spark to Lesnar's feud with The Undertaker that will have another chapter Sunday in Brooklyn at WWE SummerSlam.
Here's how the genesis of that feud took place.
Flashing back:
In 2010, Lesnar lost his UFC heavyweight championship in a stunning defeat by Cain Velasquez at UFC 121. As the vanquished champ exited the Octagon, Ariel Helwani happened to be conducting an interview with The Undertaker.
"You wanna do it?" the pro wrestler challenged Lesnar just inches from his bloodied face.
The video went viral and at this point has 5.8 million-plus views.
Of course, Lesnar returned to WWE and snapped The Undertaker's winning streak at WrestleMania 30 in New Orleans.
Recently, Undertaker has returned to seek "vengeance" and the pair have been facing off and battling on WWE programming leading up to the SummerSlam battle.
The saga continues on Sunday. Check out some of the video history below: