UFC heavyweight Roy Nelson talks Japan eats and giving the fans excitement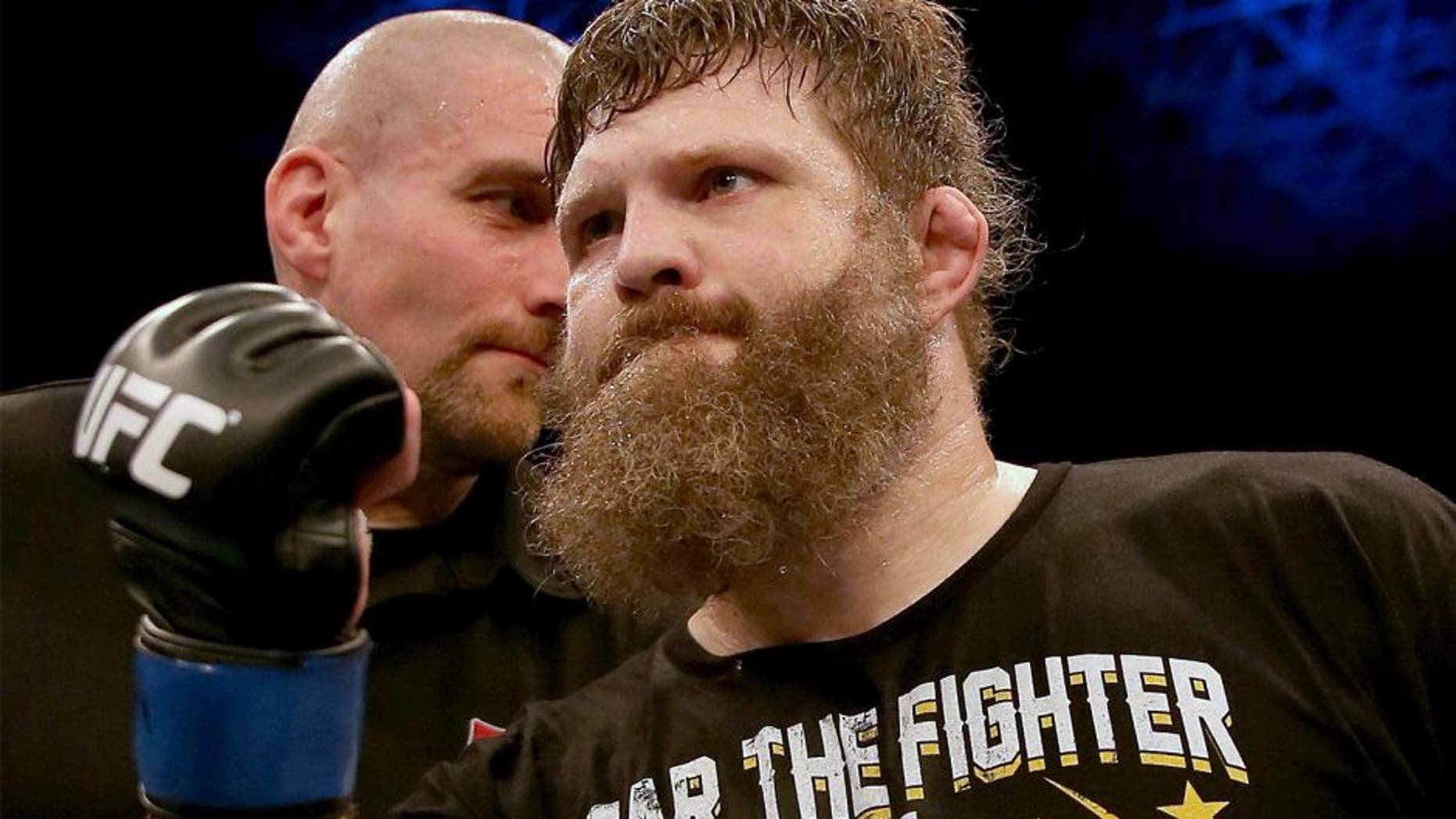 Finding places they feel comfortable eating while staying in unfamiliar territory during fight weeks is always an important task for UFC fighters. On Sep. 26, heavyweight Roy Nelson will face-off against Josh Barnett in the main event of the UFC's Saitama card.
Having already fought in Japan back in 2014 against Mark Hunt, Nelson now has some valuable experience for getting his all-important grub on, next week. Of course, Nelson won't exactly be "cutting" weight like many UFC fighters have to, but he still cares about what he puts into his system.
After all, if there's two things that "Big Country" knows, they are fighting, and eating. The big man heads to Barnett's second home of sorts confident that he's learned what he needs to to feel comfortable in Japan.
"[I learned] where to eat," he recently told Inside MMA.
"I don't have to go there and find where's a good place to eat for a fighter. Last time I found Sizzler, and this time I found Subway."
When fueling the body for battle, Nelson does have some rules. However, he doesn't limit himself in quantity too much.
"I try to stay away from the fish," he detailed
"But the hotel buffet is always nice."
They usually are.
Barnett has lobbed light-hearted allegations of doping at Nelson, in the run-up to this fight. The catch wrestler, who himself has been caught using banned performance-enhancing-drugs multiple times, accused the bellyrific Nelson of injecting himself with gravy.
Nelson could only say that he's tested just like everyone else is. "The only way I can react to that is [to say that] I've never been caught gravy injecting," he maintained.
"But gravy does make everything better. It's kind of like cheese."
Smart eaters know, of course, that gravy or cheese is a false choice. Using both is always preferred.
It is more than likely that Nelson himself knows this. However, you can't expect fighters to give up all their secrets, heading into fights.
Whatever he's been eating or will eat, Nelson promises that he'll have the fuel to fight all-out, per usual. "Everybody, lately, that I've been fighting is playing the tag and run game," he said, with distaste.
"Just kind of like the last UFC fight where no one is trying to play the finish game. They might just try to play the tag game and run and just win the rounds versus winning the fight."
Fans should not expect that same timidity from the KO artist. "I want to give the fans what they want to see."