U.S. Hispanics Embrace Gold Cup Soccer Tournament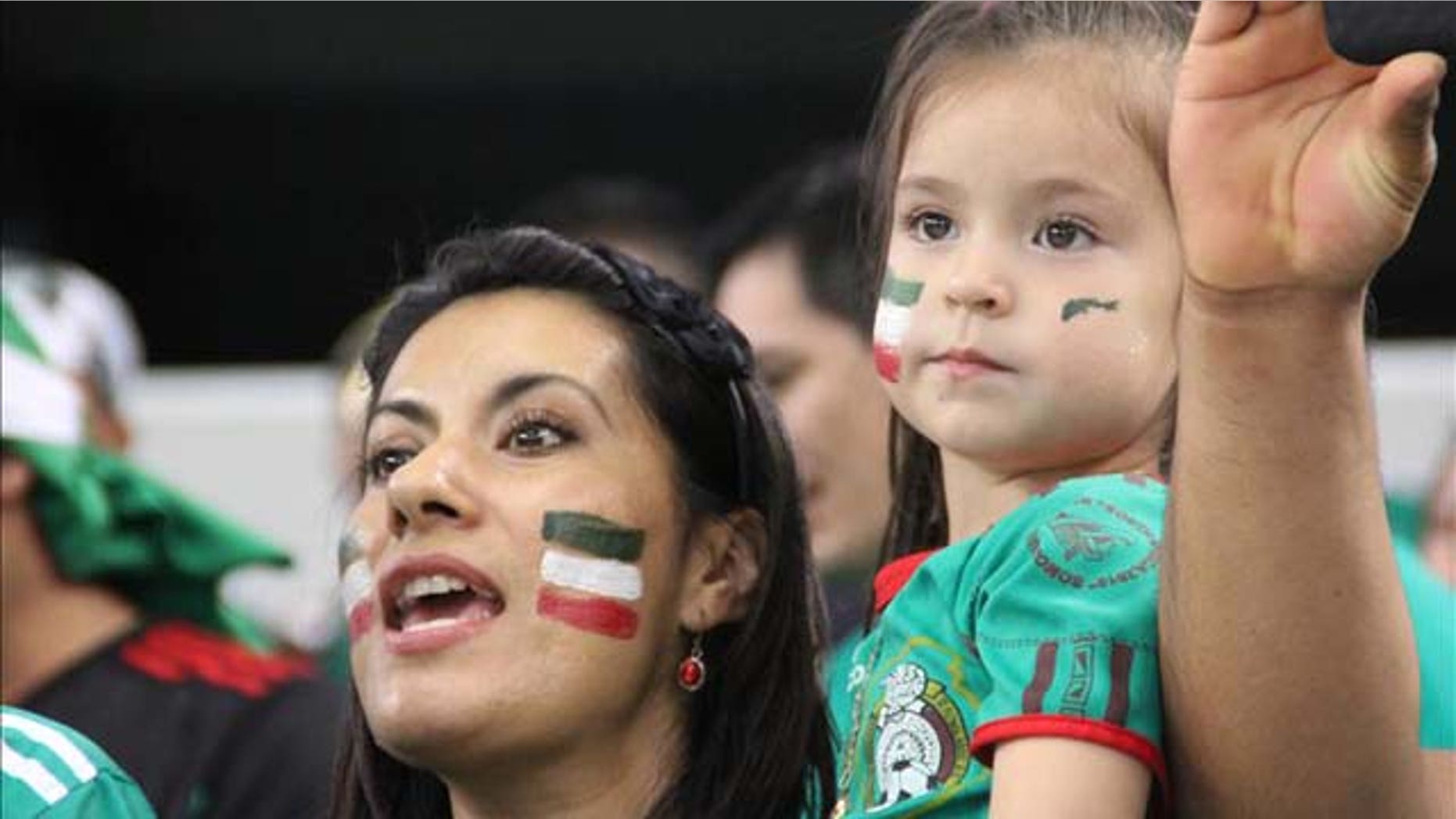 The Copa de Oro, or Gold Cup, soccer tournament, unfolding this month at stadiums across the United States, has been embraced by Hispanics as a great opportunity to cheer on the top stars from their respective homelands.
Some of the more than 80,000 people who bought tickets for Sunday's opening matches, Costa Rica-Cuba and El Salvador-Mexico, started congregating well before noon in the parking lots at Cowboys Stadium in Arlington, Texas.
Groups of Mexican, Salvadoran, Costa Rican and Cuban fans provided their own singing-and-dancing twist on the tailgate parties that have become a tradition in American football.
The Mexican contingent included celebrities such as singer Diana Reyes, former national team goalkeeper Jorge Campos and Mexico's erstwhile president Vicente Fox, whose presence was greeted with cheers and a few boos.
Mexican immigrant Perla Soto, who drove six hours from Arkansas to attend Sunday's match, said the party was much bigger than she expected.
"The idea is to support the tricolor (Mexican national team), because you don't get many chances to give yourself that pleasure," she said, revelling in Mexico's 5-0 rout of El Salvador.
Another who traveled several hours was Nelsi Berrocal, a native of Puerto Golfito, Costa Rica, who finished working Saturday night and drove to the stadium from Houston without a wink of sleep.
"There's no need to complain. After the match I have to do the same thing and get home before dawn because I have to rest so I can go to work tomorrow," Berrocal said.
His compatriot Ligia Guerrero arrived from Costa Rica to see the national squad in action and enjoy a vacation in Texas.
"We have a modern stadium in San Jose, but this is from another world," Guerrero commented about the $1 billion Cowboys Stadium.
Others, like Edilberto Cargamo who lives in Arkansas, traveled to Arlington in a group of 20 Salvadorans.
"Even if the cost of staying over and the ticket to see the game costs more than $500 per person, the satisfaction of seeing El Salvador against Mexico is priceless," Cargamo, a laborer in the construction industry, said.
But perhaps the most singular fans were those from Cuba, and the fewest, like Giselle Covazos Rincon, who lives in Dallas.
"There aren't many of us here today, but I represent all the Cubans who follow and expect a lot from this squad," said Covazos, who analyzed the match in which her national team lost 5-0 to Costa Rica.
But not everyone who came to Arlington did so to watch the games.
Julian Guerrero, a native of Honduras, traveled from Houston to make some money painting the flags of the countries in the Gold Cup on the cheeks of their respective fans.
"You have to go looking for it, the economy isn't a game," Guerrero said. "I'm an artist and I'm taking advantage of the chance to make some money."
Follow us on twitter.com/foxnewslatino
Like us at facebook.com/foxnewslatino