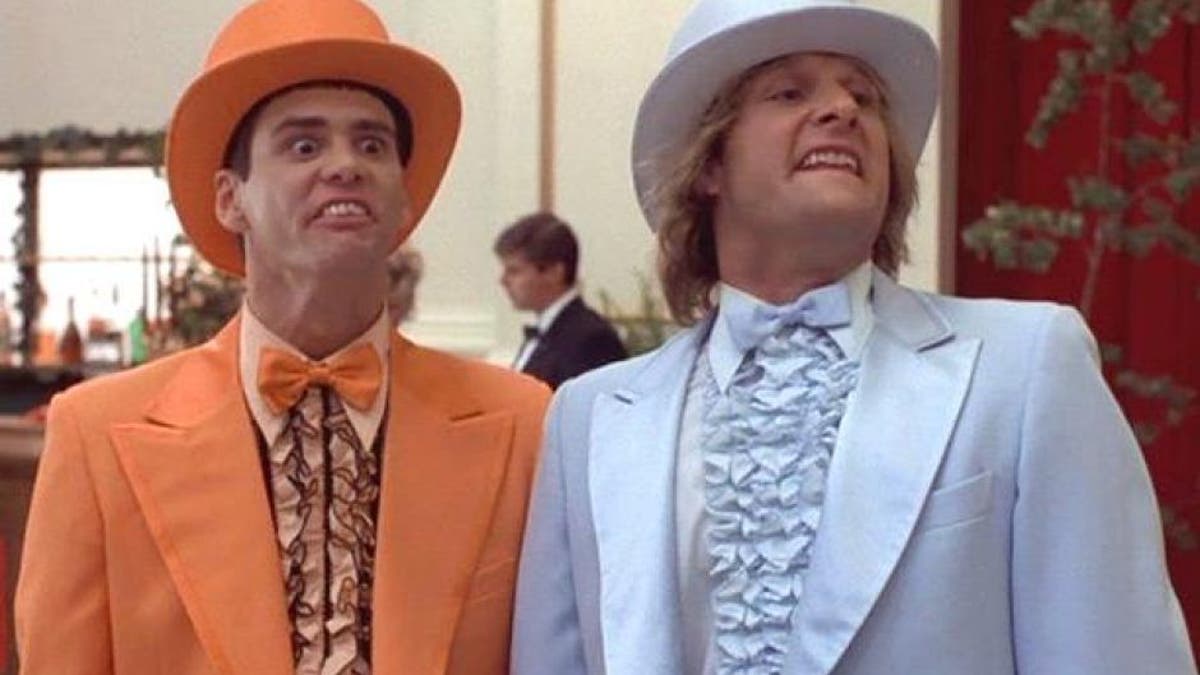 Note:They are tuxedos! Not suits as I incorrectly stated in an earlier version of this post. Clearly the "Dumb" rubbed off.
While Miami Marlins slugger Giancarlo Stanton punished 61 baseballs over approximately 26,000 feet during MLB's Home Run Derby on Monday night, a couple of well-dressed gentlemen attempted shag home run balls in left field.
You may recognize them as admirers of Harry Dunne and Lloyd Christmas from the classic 1994 comedy "Dumb and Dumber."
A number of fans spotted the pair in the stands. I suspect the roughly 30-something year-olds were having fun repurposing their senior prom attire. Take a look:

We'll see if Harry and Lloyd make another appearance at Petco Park on Tuesday night for the All-Star Game. Speaking of Harry, Lloyd and pets...