TRUCKS: Hornaday, Harvick Amped For Martinsville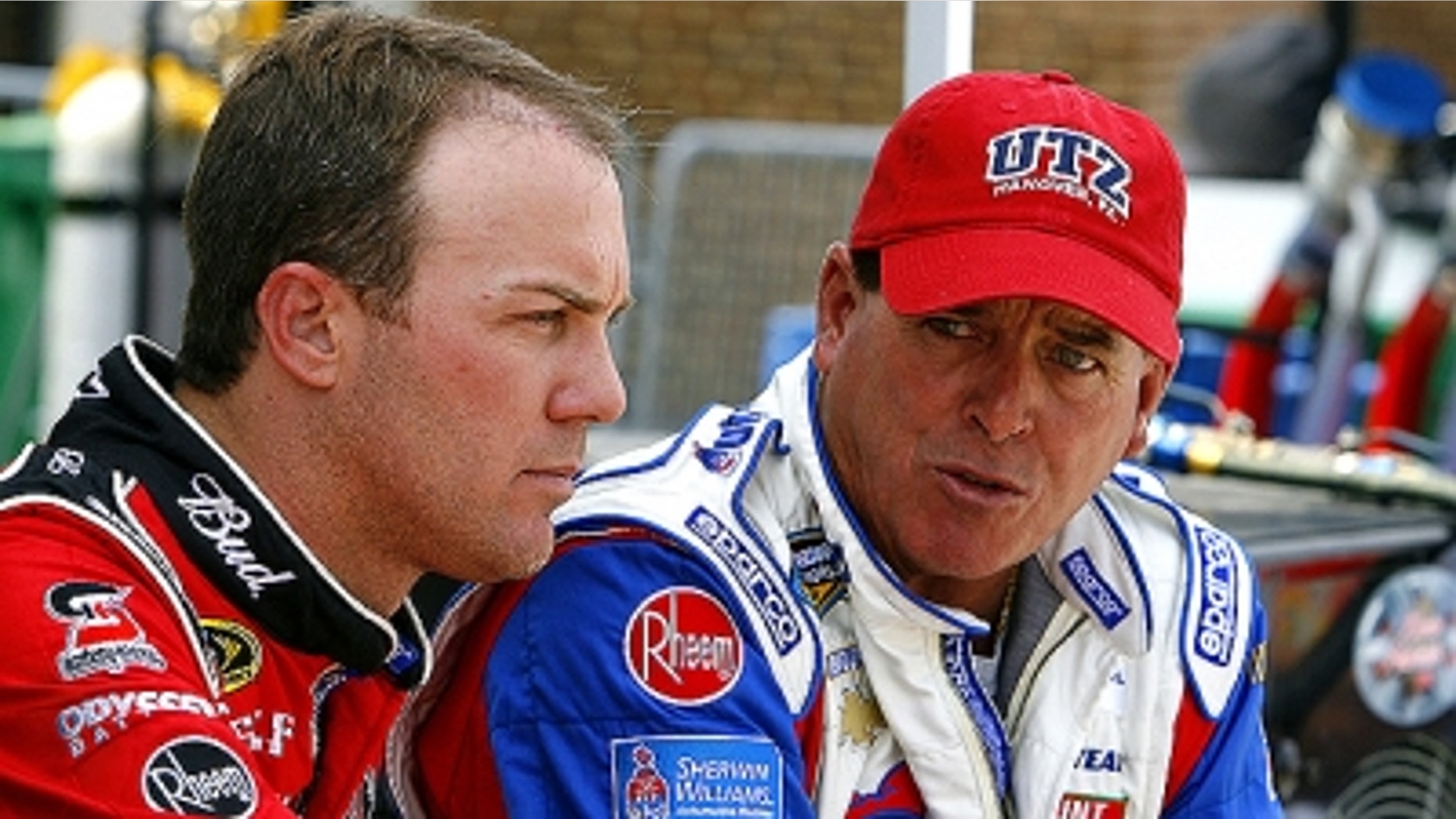 When Ron Hornaday rolls into Martinsville Speedway for Saturday's second round of the 2013 NASCAR Camping World Truck Series season, he will have a new teammate competing under the NTS Motorsports banner.
The new guy is no stranger, however.
Kevin Harvick, Hornaday's former boss at Kevin Harvick Inc. and a full-time Sprint Cup Series driver, will make a cameo appearance for NTS Motorsports in a No. 24 Chevrolet that is being driven by different drivers this season.
Hornaday, meanwhile, will be in his traditional No. 9 Chevy, while NTS will also field a third entry — the No. 14 Chevrolet — for Truck Series rookie Brennan Newberry.
While Saturday's Kroger 250 will mark Newberry's first trip to the tricky .526-mile oval, Hornaday and Harvick will be back on familiar turf. And both will also be back at a track where they have enjoyed significant success.
Hornaday, who won two of his record four Truck Series titles in a vehicle owned by Harvick, has only one Martinsville victory in 21 series starts, but has been remarkably strong in recent years at the Virginia short track.
"It's Martinsville and tempers will flare," said Hornaday, the Truck Series' all-time wins leader. "I'm fortunate enough to come in here with great equipment surrounded by hard-working people and get back to racing. I can't wait for the green flag to drop, but know I've got to be patient to make it to the checkers."
In his final six Martinsville starts with KHI, which suspended operations at the end of 2011, Hornaday finished no worse than fourth, scoring the win in fall 2010.
"Every morning I hear my grandfather clock chime and it makes me hungry to get back racing to get another one," Hornaday said of the famous grandfather clock awarded to Martinsville winners. "The first one came from a cool race where I passed Kevin and then battled Kyle (Busch) for the win. It's time to get another one of those clocks, especially for this NTS Motorsports team and (team owner) Joe Denette."
Harvick, an infrequent Truck Series competitor whose last series victory came at Martinsville one year ago this weekend, is ready to jump back in a truck at one of his favorite places.
"Martinsville is one of those race tracks I always look forward to getting behind the wheel at each year," said Harvick, who has three wins and two poles in Truck Series competition at Martinsville.
Harvick's victory at Martinsville last spring came in a truck fielded by Richard Childress Racing, and this weekend will mark his first start with NTS Motorsports.
He is also scheduled to drive the No. 24 truck in the fall Martinsville race.
"I've had a lot of success in the Truck Series at Martinsville, so hopefully that trend will continue this weekend with NTS Motorsports," Harvick said.
Jared Turner is an Associate Editor for SPEED.com, covering NASCAR and Formula One, and is an Editor for TruckSeries.com. His professional motorsports writing career began in 2005.