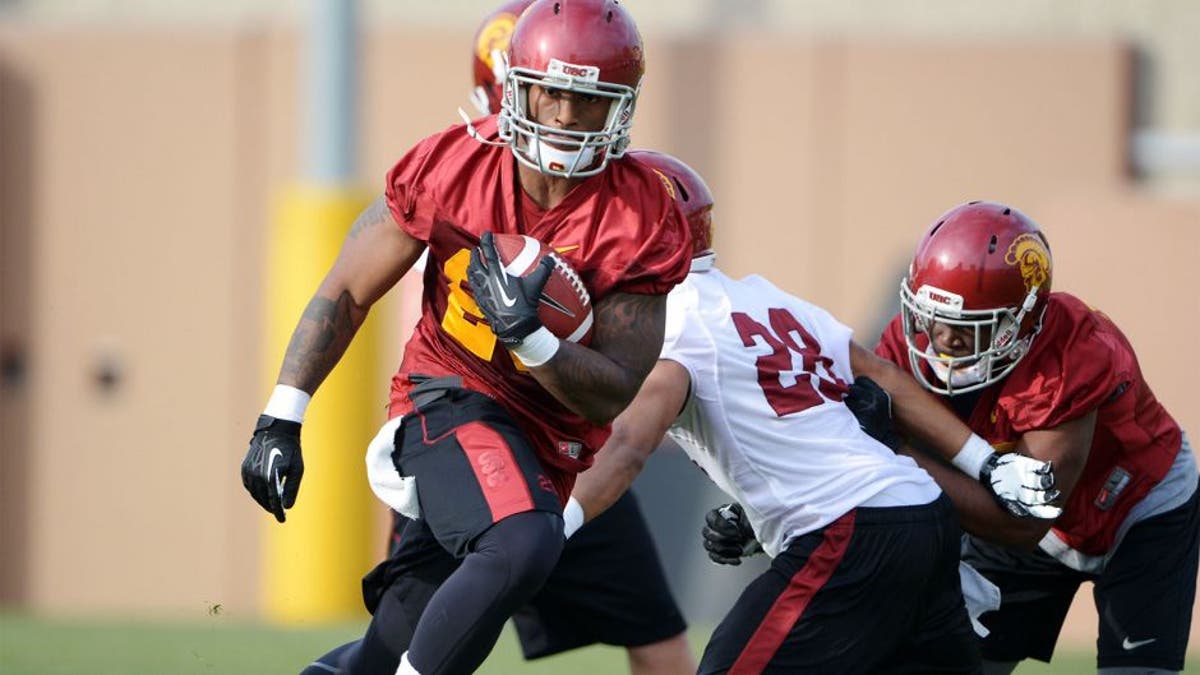 USC will have to replace production in the backfield with Nelson Agholor now in the NFL.
Tre Madden and Justin Davis will compete for the starting job. Madden, who was off to a spectacular 2013 season before injuries slowed him down, says he's 100 percent, but that might not be enough. Alicia de Artola at Reign of Troy weighs in with a piece on the five players with the most to prove at USC's fall camp.
"[Madden] says he's 100% and ready to go for fall camp," de Artola writes. "But his starting place is far from certain.
"Justin Davis gained valuable experience as Allen's back up last year and has been groomed to take over all the while. Meanwhile, three freshman are on the way and ready to start competing. ... More than anything though, the number one thing Madden must prove during fall camp is that he can get through it unscathed."
Madden's potential is there. He, along with Davis, are on the Doak Walker Award watch list.
It's a matter of health, and that's the first big step.
(h/t Reign of Troy)
Photo Credit: Kirby Lee, USA TODAY Sports