Trade Review: Cowboys whiff on Roy Williams in team's all-time worst deal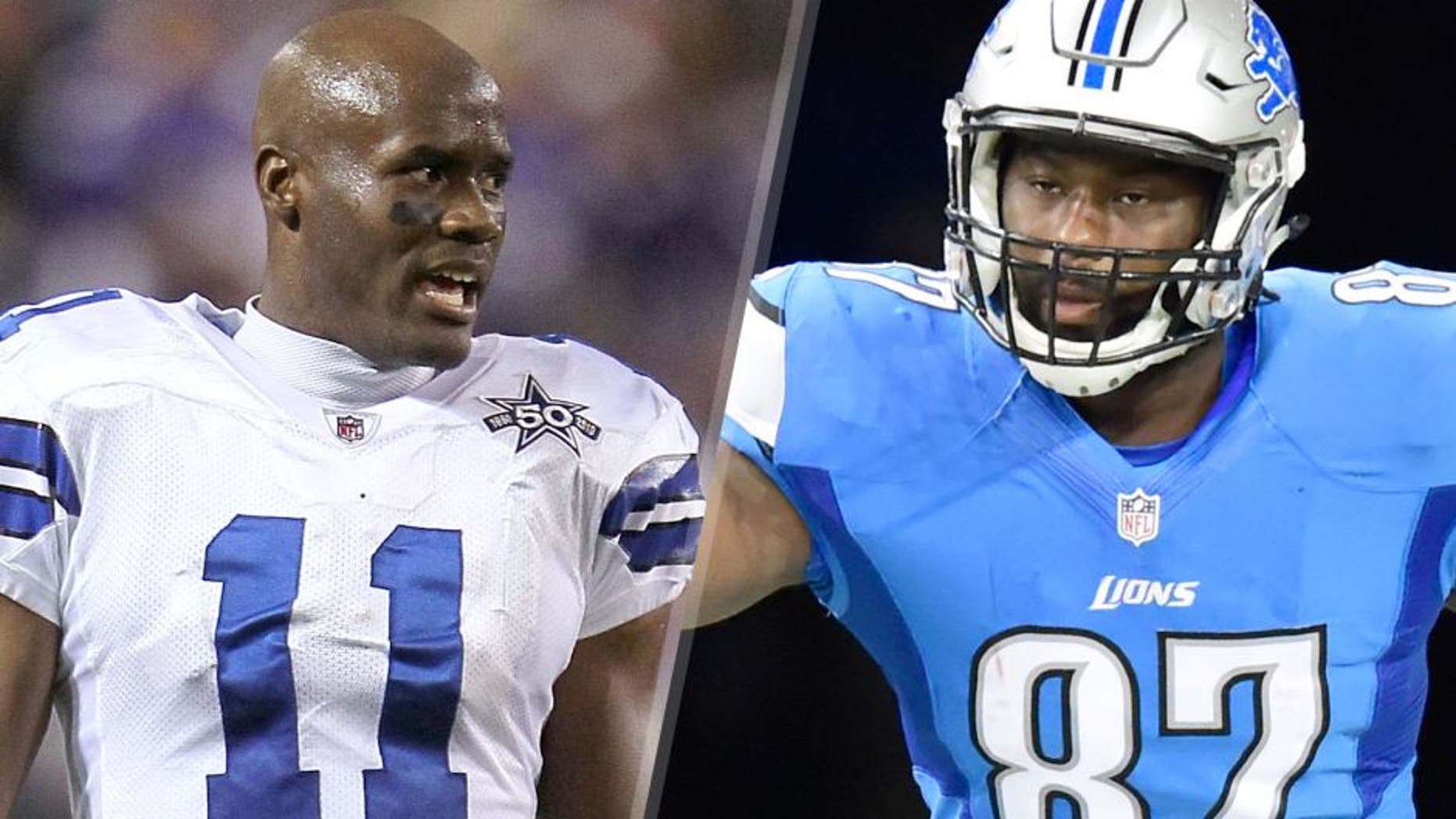 There's a reason why Jerry Jones has one of the longest titles in all of sports: He's a very smart man. He had a hand in making the bold trade that sent Herschel Walker to the Minnesota Vikings for a king's ransom, which included five players and eight draft picks.
But as with everything in life, you can't win them all. And Jones certainly didn't "win" every move he made.
One of the moves he undoubtedly lost was adding a second Roy Williams to the team -- this one being a receiver.
Back in 2008, Jones tried to take advantage of a terrible Detroit Lions team that was in the midst of an 0-16 season. Instead, he was the one that got the short end of a horrendous deal for the Cowboys.
Dallas sent three picks to the Lions -- a first-, third- and sixth-round selection -- in exchange for Williams and a seventh rounder, which they traded to the Falcons to move up in the fifth round. Needless to say, it's a move Jones wishes he didn't make.
"I'd love to have that trade back," he said in 2011.
It wasn't just the loss of draft picks that hurt Dallas, either. It was the money Jones threw at Williams in the days following the trade. The Cowboys inked Williams to a five-year, $45 million extension with more than $20 million guaranteed.
While the Lions didn't get any superstars out of the deal, they certainly came out on top in this one.
Lions
Brandon Pettigrew, TE (first round): The Lions' headliner from the trade was Pettigrew -- a big, physical tight end out of Oklahoma State. Detroit selected him No. 20 overall after already taking Matthew Stafford with the first pick in the draft. As a rookie, Pettigrew caught 30 passes for 346 yards and two touchdowns in 11 games. Incredibly, that nearly matched the production of Williams, who had 38 catches for 596 yards for Dallas in 2009. Pettigrew's numbers took off in his next two seasons, averaging 77 catches and just over 749 yards per year. He hasn't been the most reliable tight end, but the Lions got four solid seasons out of him -- more than Williams gave the Cowboys.
Derrick Williams, WR (third round): Williams was a star at Penn State, working as a dynamic weapon on offense and special teams. The third-round pick never panned out in the NFL, though. He played just two seasons, recording nine catches for 82 yards, finishing his career with zero touchdowns.
Aaron Brown, RB (sixth round): Brown had minimal impact in the NFL, too -- albeit expectations aren't exactly high for a sixth-round pick. He started two games for the Lions as a rookie, rushing for 131 yards while also adding 84 receiving yards. The next season, he played 10 games but only received 17 carries. Following the 2011 season, he was waived by the Lions and didn't play another regular season game in his career.
Cowboys
Roy Williams, WR: Prior to being traded to the Cowboys, Williams had just one 1,000-yard season with the Lions (2006). Yet, despite that fact, Jones still believed he was getting a No. 1 wideout. He learned that wasn't the case fairly quickly as Williams failed to make more than 38 catches in a single season in Dallas. In 2009, he recorded 596 receiving yards, which was the most he had in just two-plus years with the Cowboys. In 40 games following the trade, Williams caught 94 passes for 1,324 yards and 13 touchdowns. That averages out to 2.35 receptions and 33.1 yards per game. Yikes.
Williams went on to play one season in Chicago before retiring in 2012. He was a solid receiver in Detroit, but his time in Dallas was far from successful. Although the Cowboys made the playoffs and won their first postseason game since the 1996 season, the trade doomed Dallas. The Cowboys failed to make the playoffs from 2010 to 2013, and while Williams wasn't the only reason for that, his contract and the surrendered picks to acquire him didn't help.
Dallas trading two first-round picks for Joey Galloway in 2000 was a terrible move, but this mind-numbing deal for Williams was even worse -- one that haunted Jones for quite some time.