Top NFL Draft prospect's use of racial slur could doom him -- and 5 other stories to watch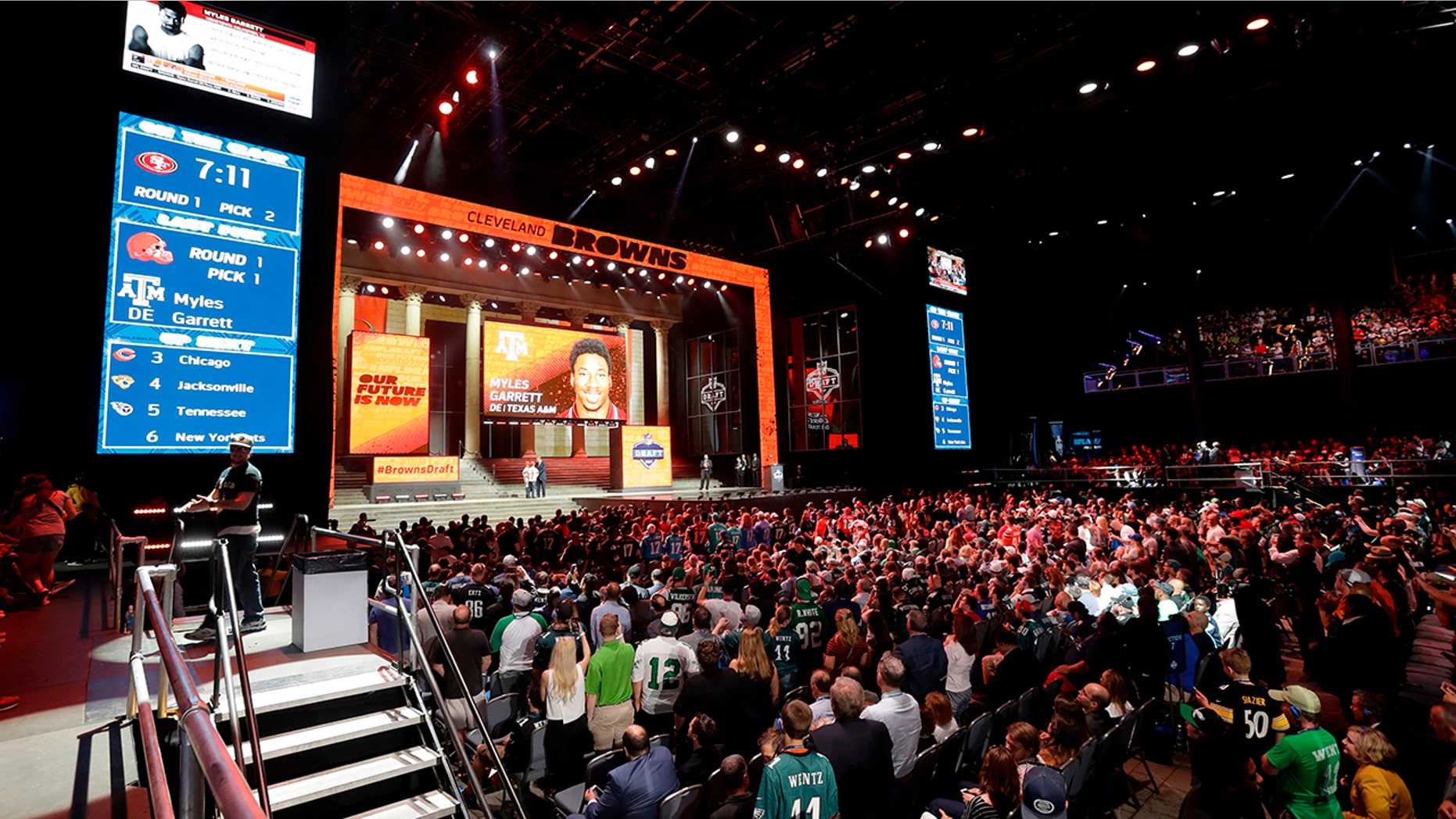 The NFL Draft is a premier night for potential stars looking to make a name for themselves and is Christmas come early for the rabid football fan.
But as Thursday night draws near, a possible No. 1 pick's stock could be falling due to old tweets and a one-handed linebacker is looking to make a splash in the first round. And those are just some of the storylines ahead of the big event.
QB JOSH ALLEN, WYOMING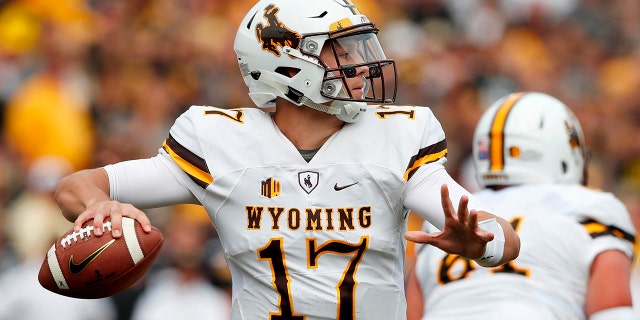 Josh Allen is rumored to be the top choice for the Cleveland Browns, according to the Cleveland Plain-Dealer. However, the college star was forced to apologize after offensive tweets surfaced on the eve of the NFL Draft.
Allen's Twitter history from 2012 to 2013 – when he was 16 and 17 years old – reveals that he used the N-word and said "if it ain't white, it ain't right," according to Yahoo Sports.
He acknowledged the tweets to ESPN's Stephen A. Smith and apologized, saying he was "young and dumb," ESPN reported.
LB SHAQUEM GRIFFIN, CENTRAL FLORIDA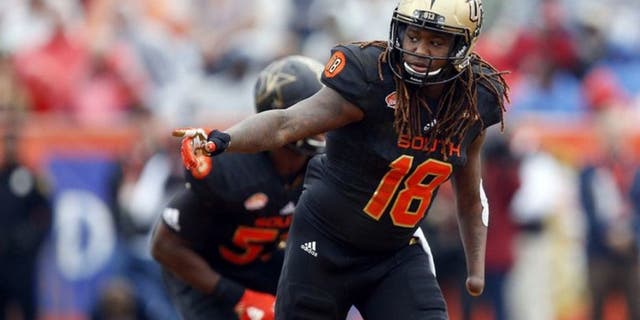 Shaquem Griffin is one of the more unique prospects in the draft. He was born with a medical condition that forced doctors to amputate his left hand when he was just 4 years old.
That didn't stop him, however, from recording 18.5 sacks and 195 tackles with the University of Central Florida during his college career. He helped the team go undefeated in 2017.
Griffin also put on a show during the NFL Scouting Combine. With a prosthetic left hand, Griffin posted 20 reps of 225 lbs on the bench press. He said afterward his personal record before that was 11 reps.
Griffin is looking to hear his name called in the first round, but a second-round selection is probably more likely, according to some experts.
QB JOSH ROSEN, UCLA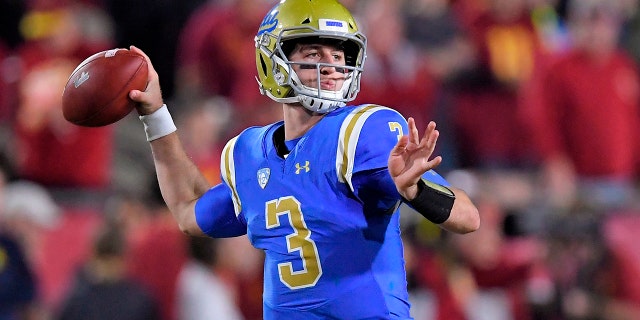 There has been a lot of negative talk surrounding Josh Rosen since his playing days at UCLA. He was criticized for "controversies" such as having a hot tub in his dorm room in 2015 and wearing a "F--- Trump" hat on a golf course in 2016, according to SB Nation. But that hasn't deterred the top 10 prospect.
Rosen, responding to reports he may slide in the draft, told the NFL Network he wasn't worried because "I've always been the No. 2 guy." He predicted, wherever he went in the draft, he would end up being the best NFL quarterback of anyone taken in the first round.
Rosen could end up going to a team within the first five picks of the draft, according to experts.
OL ZACK GOLDITCH, COLORADO STATE
Zack Golditch might not have had the flashiest career at Colorado State, but his life story says more about his toughness than what he did on the gridiron.
Golditch survived a neck injury he sustained during the 2012 movie theater shooting in Aurora, Colo., according to USA Today. He was struck by a stray bullet that went through his neck, hospitalized and released just seven hours later.
"I never stopped and realized this is part of my story," he told USA Today. "I shouldn't push that away, because what I hold on to right now is a story, not just about myself, but about everyone else. I can carry that and represent them through what I do now and how I carry myself. I have to embrace it."
He's projected to be a late-round pick.
QB BAKER MAYFIELD, OKLAHOMA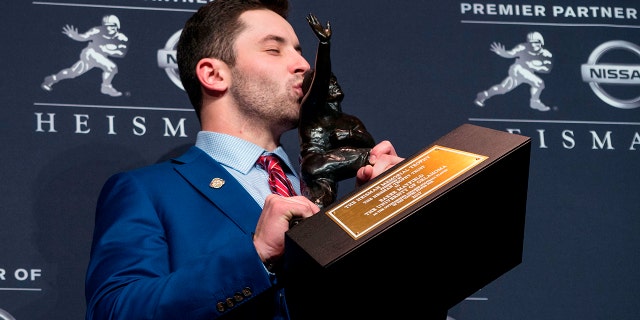 Baker Mayfield's stock in the draft has risen since his pro day. Despite criticism about his cocky attitude on the field, the former Oklahoma star has proved to be a fighter.
Mayfield was recruited heavily by Texas Christian University in 2013, but two years later he told reporters the school had "hung him out to dry right before signing day."
He walked onto Texas Tech's football team in 2013 and led the Red Raiders to five straight wins before being sidelined with a knee injury and having a "miscommunication" with the team's head coach. He would transfer to Oklahoma the next year.
Mayfield's time with the Sooners was successful -- and tumultuous. He won the starting quarterback job in 2015, but two years later he was arrested for public intoxication – which raised red flags to NFL scouts.
In 2017, Mayfield put himself into the top quarterback list along with Josh Allen and Josh Rosen, despite having to apologize for incidents at Ohio State and Kansas. He won the Heisman Trophy in December 2017 and helped give the Sooners their third straight Big 12 title.
TE DALLAS GOEDERT, SOUTH DAKOTA STATE
One of the names making waves prior to the NFL Draft didn't play for one of the top conferences in college football. Tight end Dallas Goedert made a name for himself with South Dakota State and is considered to be a first-round draft pick.
Goedert had some luck on his side. Pastor Carl Larson, from the Rejoice Lutheran Church in Milbank, S.D., discovered Goedert when his Britton-Hecla High School came to town. Larson told South Dakota State head coach John Stiegelmeier about Goedert, according to ESPN. Skeptical at first, Stiegelmeier finally offered a Goedert a chance to walk on as a tight end and Goedert delivered.
Goedert, who comes from a town of 1,250 people, was a two-time All-American and got to play in the Senior Bowl. He caught 198 passes for 2,988 yards and had 21 touchdowns in his career.
He's considered to be the best tight end in the draft, according to ESPN.