Top five NFL draft prospects in the college football playoff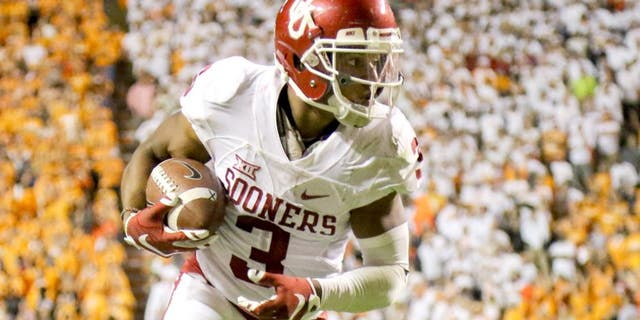 If anything was apparent this year in the NFC East, it was the fact that just about every team needs to retool a certain area of their teams right away. So what better way to start than to draft some prospects from the top four teams in college football?
The Dallas Cowboys could use a defensive tackle, a running back and maybe a corner back or two. The Philadelphia Eagles should look to land an offensive lineman or a defensive lineman, maybe even another wide receiver. The New York Giants desperately need to address their secondary, and another wide receiver to complement Odell Beckham Jr. wouldn't hurt. And finally, the Washington Redskins could probably us an inside linebacker or another running back, maybe even another cornerback to throw in the mix.
There could be many more team needs, and the four college football teams in the playoff, Clemson, Alabama, Michigan State and Oklahoma will feature several players that can help the NFC East out.
Derrick Henry, RB, Alabama: Cotton Bowl Classic
Teams interested: Cowboys, Redskins
Sterling Shepard, WR, Oklahoma: Orange Bowl
Teams interested: Giants, Redskins, Eagles
Eric Mac Lain, G, Clemson: Orange Bowl
Teams interested: Giants, Eagles
Shilique Calhoun, DE/OLB, Michigan State: Cotton Bowl Classic
Temas interested: Eagles, Giants
Mackensie Alexander, CB, Clemson: Orange Bowl
Teams interested: Giants, Cowboys, Eagles, Redskins