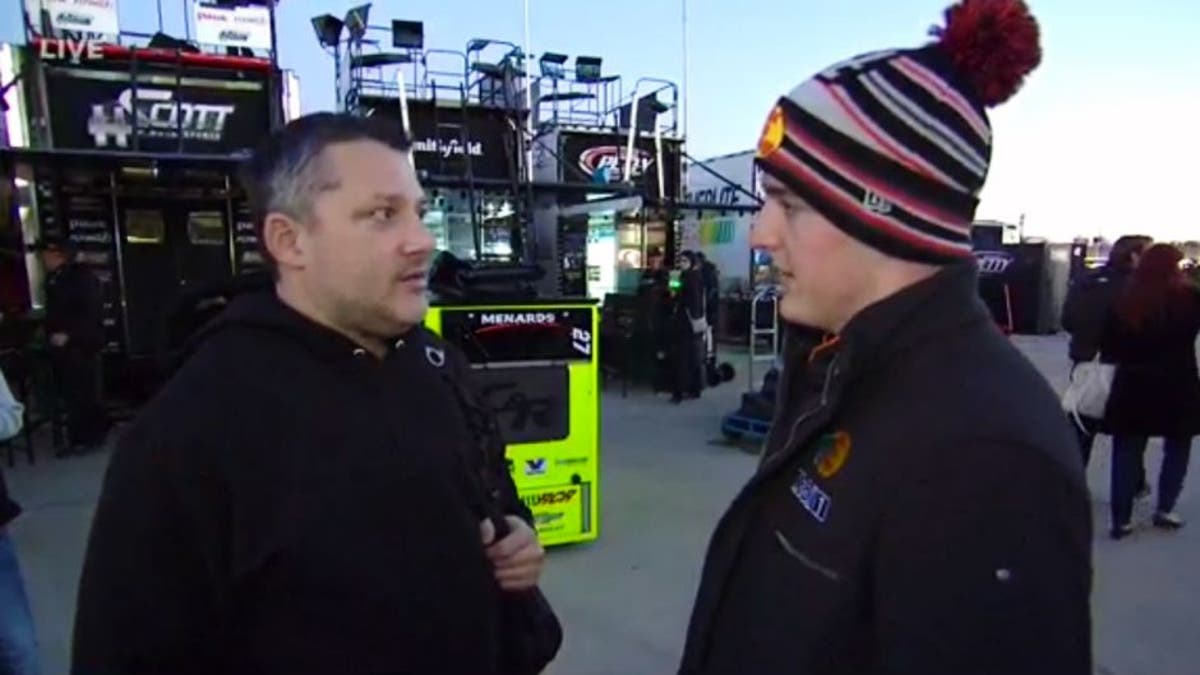 Well, that didn't take long.
After telling FOX Sports announcers Mike Joy, Darrell Waltrip and Jeff Gordon via phone during last Sunday's live Daytona 500 broadcast that he hoped to make a visit to a racetrack in the near future, Tony Stewart made good on those intentions Friday.

Stewart, who suffered a burst fracture of the L1 vertebra in his back in a non-racing incident on Jan. 31, sent the Twitter-verse abuzz after appearing in the garage at Atlanta Motor Speedway where the Sprint Cup Series is preparing for Sunday's Folds of Honor QuikTrip 500.
Stewart, who plans to return to competition later this year, still has offered no timetable for his recovery, except to say that his back will be X-rayed again on March 9.
In the meantime, the NASCAR world was certainly happy to have "Smoke" back in the garage.