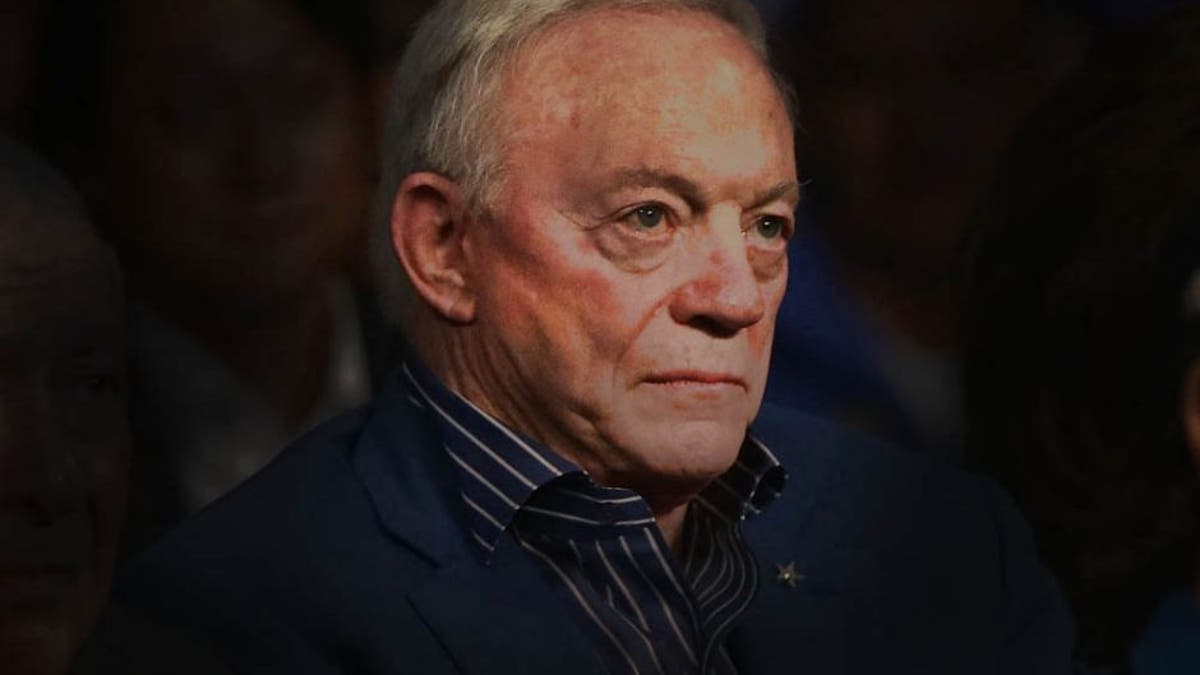 There are few people who know the Cowboys as well as Skip Bayless. Through highs and lows, he's seen owner Jerry Jones wrestle between his desire to win and his need to entertain. With a bright future ahead, it appears that struggle is coming to its fateful end. As told to Dieter Kurtenbach...
I wrote three books about the Dallas Cowboys. I swear, I couldn't have written fiction that was any better.
Who would have thought that some rube from Arkansas, Jerry Jones, would stumble into buying the Dallas Cowboys, only because the owner who was selling hated Tom Landry?
Out of 20 candidates to buy the Cowboys, Bum Bright, the previous owner, picked Jerry -- who didn't make the best financial offer and was barely able to pull it off -- because he knew Jerry wanted to fire Tom Landry.
Jerry came in because of drama, and that drama has not gone away because Jerry hasn't gone away.
He's the greatest ringmaster in sports, because he knew from the start that it's the entertainment business.
But Jerry has gotten too caught up in providing an entertainment product instead of a winning product. And Tony Romo is the ultimate sideshow quarterback for the ringmaster. Romo is high-risk, high-reward. You never know what you are going to get, but you have to watch.
The ultimate Romo game was in October 2013 at Jerry World against Peyton Manning. Romo threw for 506 yards and five touchdowns, but with the score 48-48 in the fourth quarter, right on cue, he threw a terrible interception that set up a game-winning Broncos field goal. What are you thinking?
That's vintage Tony Romo.
But he's box-office. You're not going to turn him off.
To be fair, Jerry has kept the Cowboys relevant despite the fact they haven't won a title in more than 20 years, because he cares more about winning at the box office than winning a title.
But he's also hamstrung the Cowboys for the same reason.
Jerry bet the ranch on Romo, because Tony keeps the Cowboys relevant. He's exciting, but he's not a winner -- not in the moments that really matter.
I predict that Tony Romo will start in Week 1 of next season. I wish that wasn't the case, but I can't vote the owner out of office. The buck is going to stop with Jerry Jones. The decision on quarterback will be one man's -- Jerry's.
Dak isn't Hollywood -- he's hard to sell as a gate attraction. But he's everything you want in a quarterback. He's the perfect Cowboy quarterback for everyone but Jerry Jones.
With Dak, Ezekiel Elliott, Dez Bryant and that offensive line, the Cowboys have been presented with a Super Bowl-caliber team on a silver platter. But Jerry Jones is going to screw it up. If Jerry could close his eyes and just cut the cord with Romo, you clear the decks and open up the world for Dak to take over the franchise. Then you can focus on the defense in the draft -- and if you make that defense 20 percent better, wow.
But Jerry is incapable of listening to reason.
His son, Stephen, has taken over more and more, and I have a lot of respect for Stephen, but when they were at the Senior Bowl and Stephen was asked about Romo, he threw up his hands.
That's the one player where Stephen knows he has no shot.
Stephen talked him out of Johnny Manziel -- talk about box office -- and he clearly has sway, except when it comes to Tony Romo.
The undrafted free agent out of Eastern Illinois will be the end of Jerry Jones' football life.