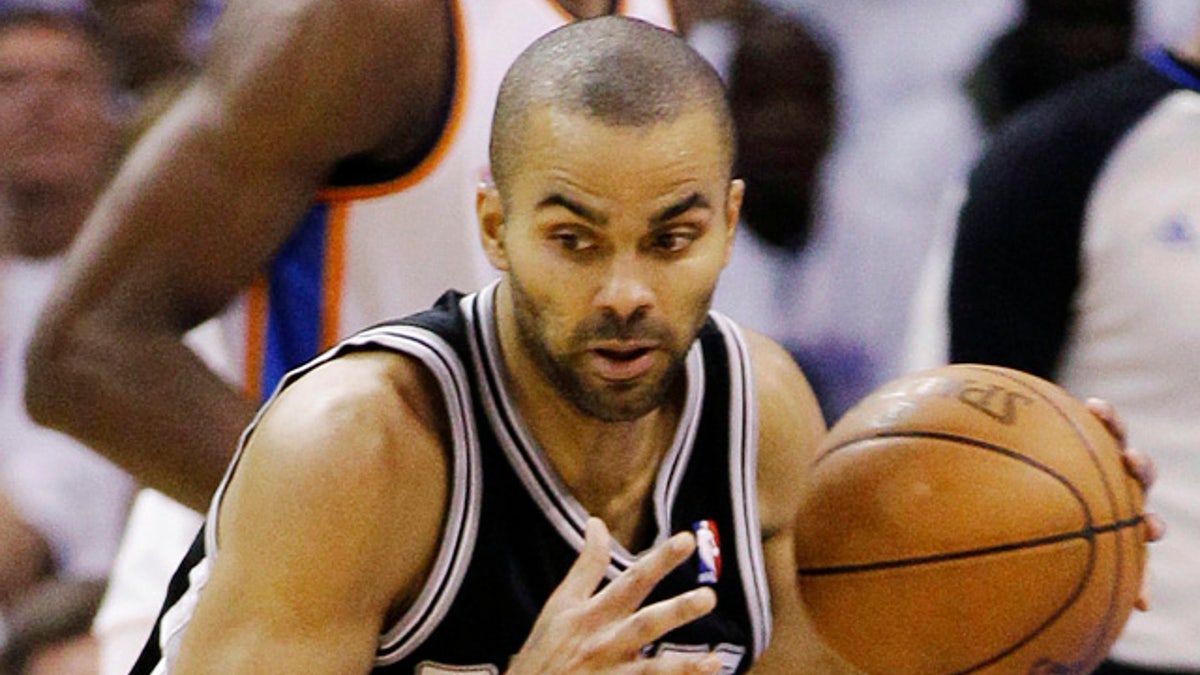 Spurs guard Tony Parker can play for European runner-up France in the Olympic Games after San Antonio's doctors agreed he has recovered from an eye injury.
Parker scratched his left cornea during a nightclub melee in New York last month.
"The two ophthalmologists (from the Spurs) confirmed the opinion of the French doctor who operated on Tony Parker, and the two Swiss specialists who also examined the player last Thursday, and indicated that he can resume playing," the French Basketball Federation said on Friday, adding that Spurs coach Gregg Popovich also gave his blessing.
Parker is joining the French squad in Orleans and he could play in a tuneup against England on Saturday.
France's first game at the Olympics is against the United States on July 29.
"It is great news and a relief for the whole France team," coach Vincent Collet said. "I spoke with Tony on the phone and he sounded very happy -- and also relieved -- about this development. It was a difficult and alarming situation for everyone."
Parker was included on the team's 12-man Olympic roster as he waited to see whether his injury would heal in time.
He was hurt by shards of flying glass in a nightclub fight involving singer Chris Brown and members of hip-hop star Drake's entourage.
Parker scored 26 points for France when it lost last year's European final 98-85 to Spain.
France will be missing Chicago Bulls center Joakim Noah, who is still recovering from a left ankle injury he hurt during the NBA playoffs.