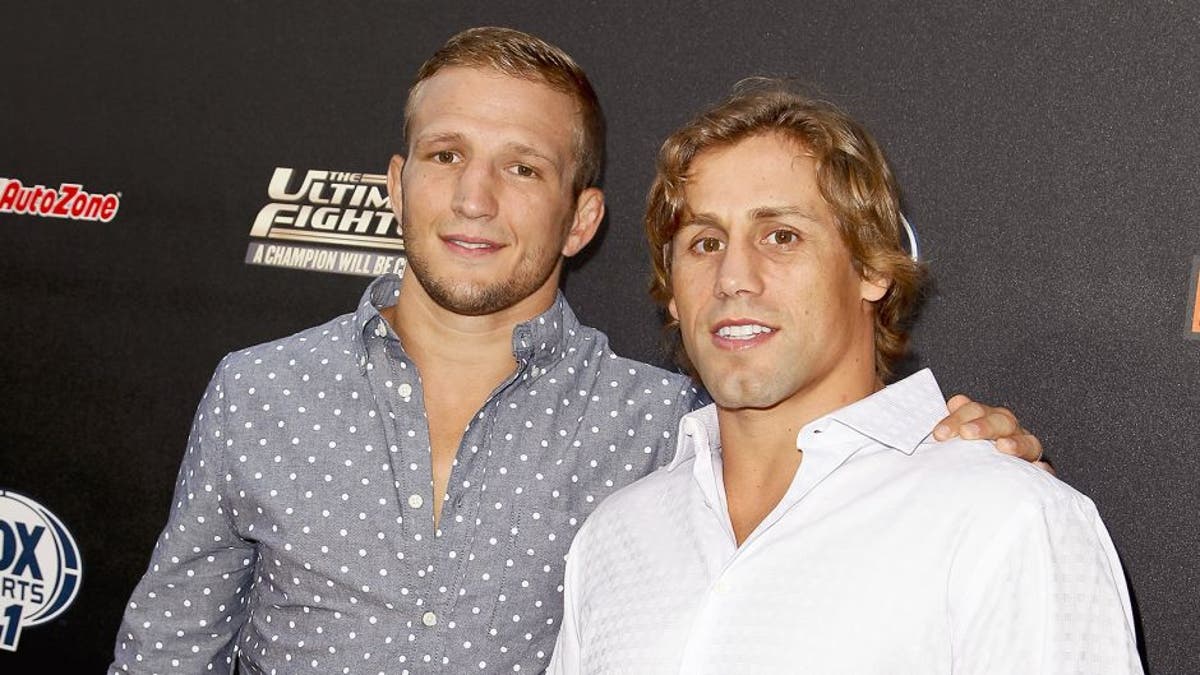 Former teammates TJ Dillashaw and Urijah Faber have not appeared to be on friendly terms ever since Dillashaw left Team Alpha Male. Still, the former bantamweight champion tried to insist for some time that it was Faber who had a problem with him, not the other way around.
Well, after a recent interview with Submission Radio, it seems fair to say that Dillashaw isn't acting like much of a buddy to Faber, either. When asked if Faber, a top bantamweight title-contender, deserves the next shot at new, returning champion Dominick Cruz, Dillashaw all but scoffed.
"No, he doesn't deserve it," he said.
"You know, I mean he's got a name behind him, but I mean his last performance...he's nowhere near [the point where] he should deserve a title fight."
Dillashaw lost a razor-close decision to Cruz, last month, and believes that he deserved to win. He's ridiculed Cruz's winning style and believes he deserves a rematch.
Cruz and Faber have feuded for years, however, and have split their first two fights. Faber has also won three out of his last four fights.
Dillashaw doesn't think Faber should jump ahead of him to get a fight with Cruz, however. Beyond that, Dillashaw had harsh words for Faber's abilities, and his age.
"I mean, just going off because they had old beef and Urijah's got a name? Like, that doesn't make sense. I'm the number one contender, I felt I won the fight, a lot of people do feel I won the fight, it was razor close and I think I'm the only UFC champion to lose his belt to a split decision," he continued.
"I don't feel like Urijah's done enough to get that fight. I mean, obviously he's going to talk enough and talk his way and try and get into that fight, but I don't think he deserves it off his performances and they way's he's looked. And the guy's a dinosaur, man.
"He hasn't been looking very good. I feel like he's been going downhill."