Titans fan gets the lamest tattoo ahead of 2017 season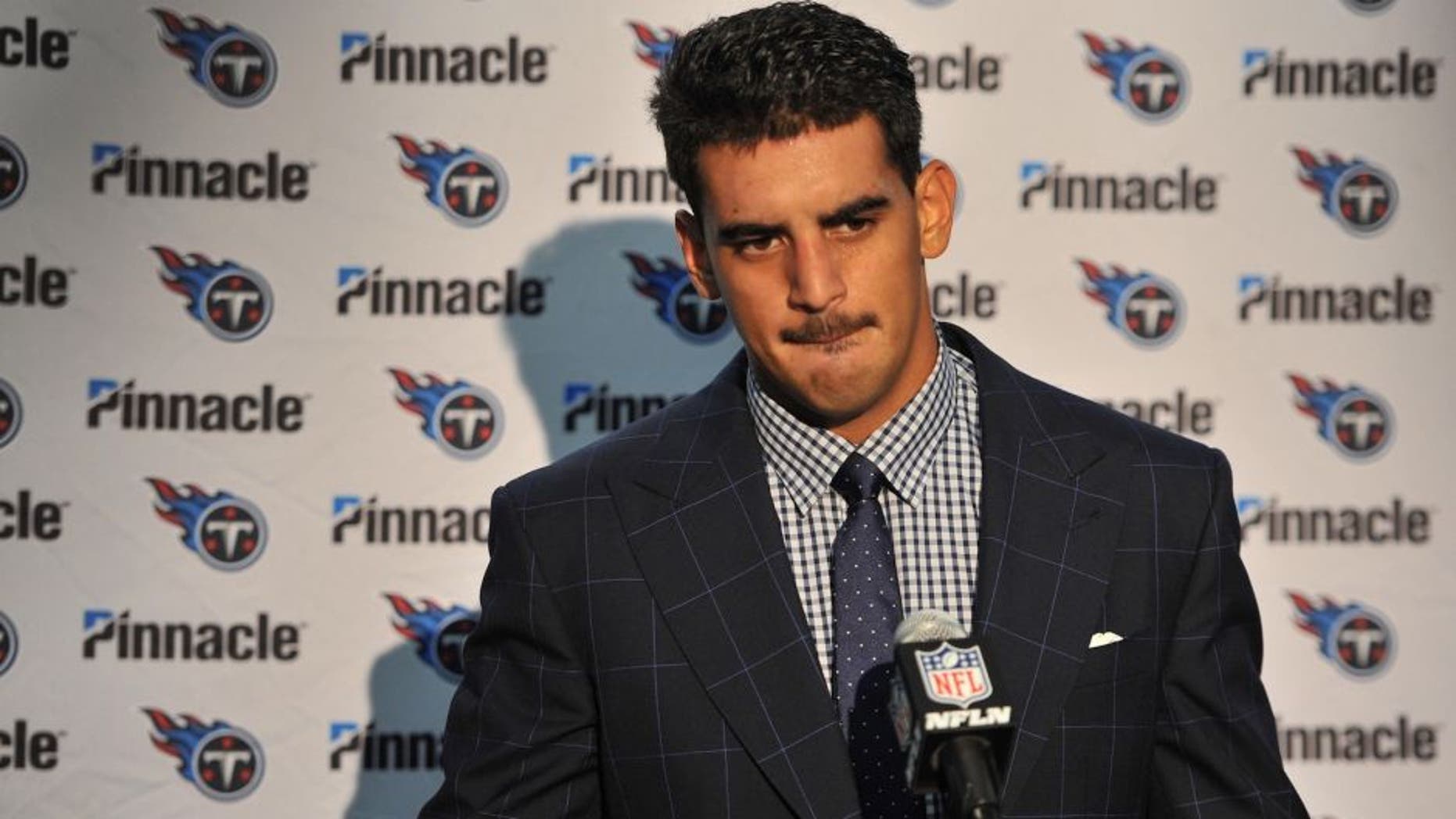 The Tennessee Titans finished 9-7 last season, the same record as the AFC South champion Houston Texans. They fell just short of the playoffs due to a tie breaker, but things are looking up for the Titans.
So much so that this fan decided to go out on a limb and get the lamest, saddest sports tattoo you've ever seen.
Are you ready for this?
Talk about ambition! It actually is pretty risky of a tattoo, considering they haven't won the division since 2008, doing so just twice since 2002.
Marcus Mariota is still recovering from a broken leg, but he's expected to be ready for the start of the season. That's the first step towards winning the AFC South, in addition to having a strong draft and spending some money in free agency. After all, the Titans do have two first-round picks and a boatload of cap space.
The response to this guy's tattoo has been ... something.
"When the season is over you will see why. Titan up," he said, via CBS Local. "I've done got run down the road over this."