Tim Jennings on being cut: 'The writing was on the wall'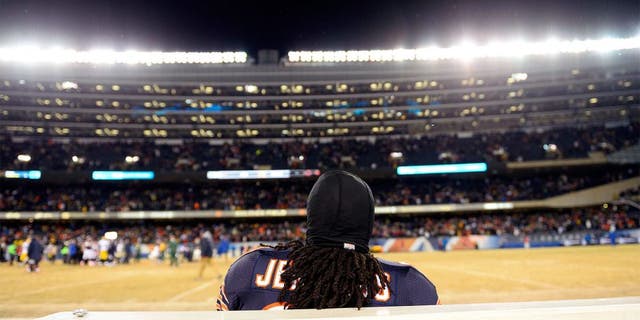 The Chicago Bears cut veteran cornerback Tim Jennings over the weekend, as the team began trimming its roster down from 90 to 75 men. Although Jennings had been with the team since 2010, he had a feeling this was coming.
"Once the (new) regime came in and everybody was here, I kind of knew and the writing was on the wall," Jennings said, per Brad Biggs of the Chicago Tribune. "But they also gave me a heads-up and told me I would be out there competing for a job."
Bears head coach John Fox and general manager Ryan Pace, both of whom were brought in this offseason, signed another veteran cornerback, Alan Ball, in free agency for $3 million -- starter's money. Jennings' two Pro Bowls (2012, 2013) and 16 starts last season meant little to Fox and Pace, who were willing to move in a new direction at the position.
"I had my best years here," Jennings told the Chicago Tribune.
Jennings, 31, was originally a second-round draft pick of the Indianapolis Colts in 2006. He played his first four NFL seasons in Indy, but 16 of his 20 career interceptions came in five seasons with the Bears, including a league-high nine picks in 2012.
(h/t Chicago Tribune)