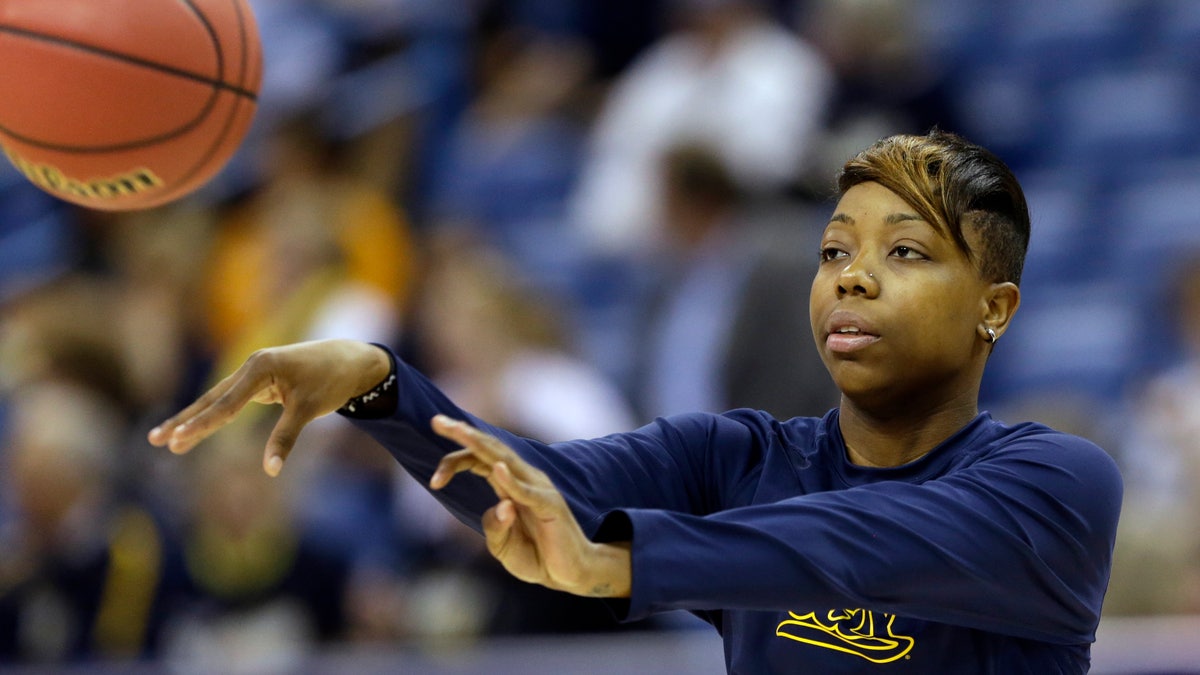 NEW ORLEANS – Tierra Rogers' ailing heart wasn't strong enough to sustain what had the makings of a glorious basketball career.
Still it was big enough, her California teammates say, to help carry the Golden Bears to the first women's Final Four in program history.
By all accounts, the way Rogers dealt with the premature end of her basketball dreams — only 20 months after her father had been murdered — has transformed her into an inspiring and steadying force in the Cal locker room.
During open practice on the eve of Sunday's national semifinal against Louisville, the slender, 5-foot-11 Rogers stood on the sideline in blue sweat pants and a blue long-sleeve shirt with the cursive "Cal" logo sewn in gold across the front, leaning against the scorer's table as she watched teammates run drills.
She's been an inspiration.