This week's bowtie represents ... Stand Up To Cancer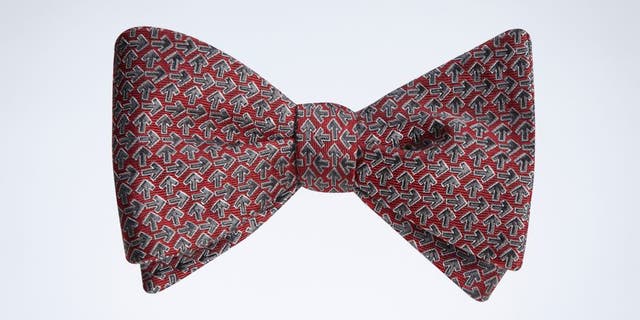 NEWYou can now listen to Fox News articles!
WHAT IT MEANS:
Cancer claims one person every minute of every day in the United States. 1 out of every 2 men and 1 out of every 3 women in the U.S. will be diagnosed in their lifetime.Stand Up To Cancer is a grassroots movement; we want everyone to know they can help scientists who are trying to end cancer. By donating, youre supporting Dream Teams of investigators from different institutions who are working together to get new therapies to patients quickly and save lives.
Stand Up To Cancer has funded 20 Dream Teams and 46 early-career researchers through its Innovative Research Grants, which support high-risk projects with the potential for high reward in terms of saving lives.More than 1,200 researchers from more than 140 institutions have collaborated through SU2C. Collectively, they have been involved in more than 170 clinical trials to date.
SU2C was introduced to BowTie Cause through its relationships with FOX Sports and Major League Baseball. FOX Sports baseball reporter Ken Rosenthal has worn the SU2C bowtie on several FOX MLB broadcasts.
SU2C worked in conjunction with BTC to integrate the iconic SU2C arrow into the design of the BowTie.
HOW TO GET INVOLVED:
Website: https://www.standup2cancer.org/what_is_su2c
Twitter: https://twitter.com/SU2C?ref_src=twsrc%5Egoogle%7Ctwcamp%5Eserp%7Ctwgr%5Eauthor
Instagram: https://www.instagram.com/su2c/