This sleeping giant will emerge for the Steelers in 2015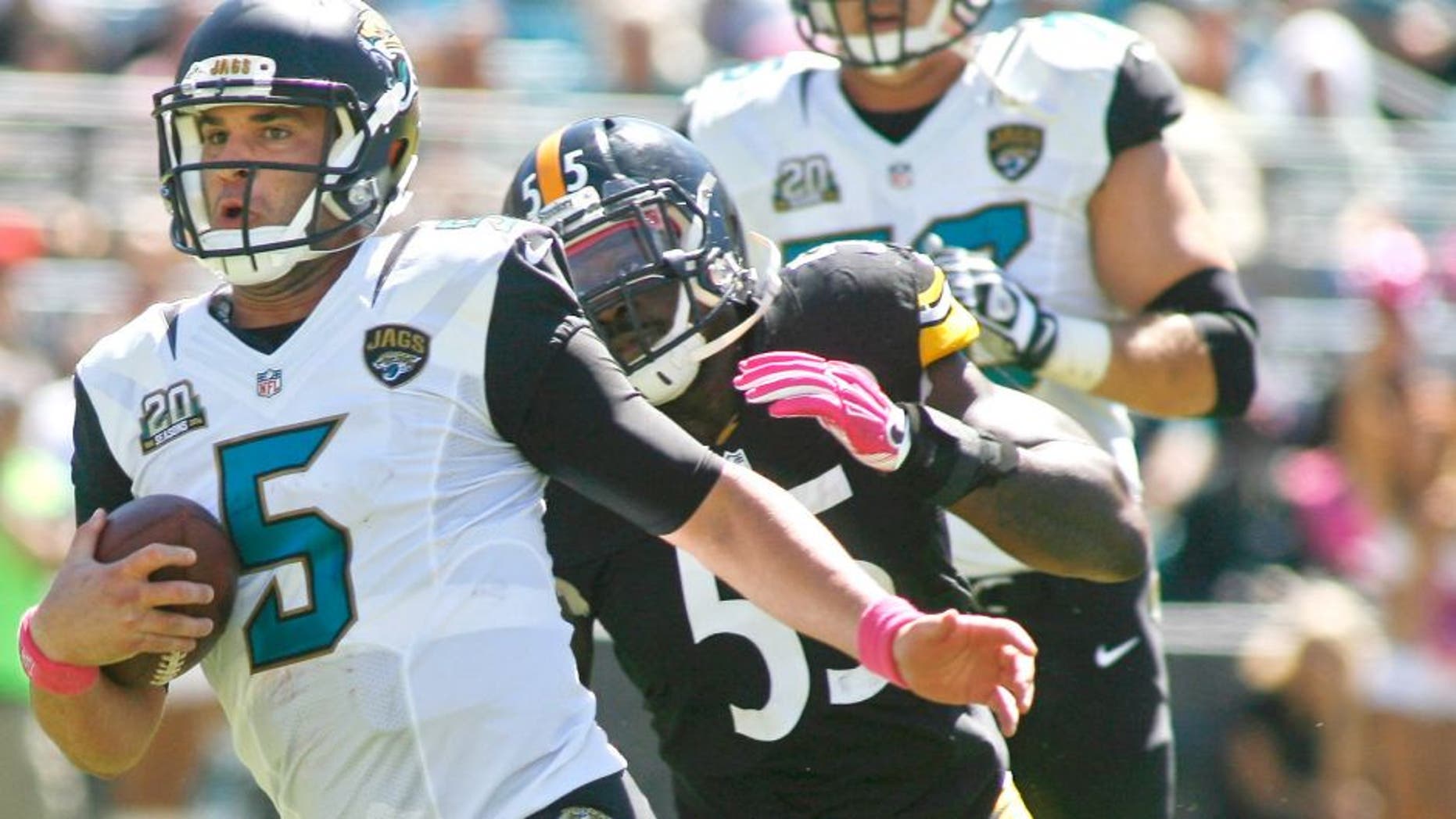 The Steelers are coming off their best offensive season of the Ben Roethlisberger era. Unfortunately, things weren't as sterling on the other side of the ball, as an aging defense finished 18th in the league in yardage and points allowed, its worst rankings since the days of Neil O'Donnell -- 1991 to be exact.
The underachievement led to a major overhaul, beginning within the departure of longtime defensive coordinator Dick LeBeau. Veteran stalwarts Troy Polamalu, Brett Keisel, and Ike Taylor all retired, as did leading sacker Jason Worilds. General manager Kevin Colbert restocked the cupboards by going defense with six of his eight draft picks.
While James Harrison is returning for his 13th season, his counterpart at the other linebacking spot is the player to keep a close eye on:
Arthur Moats, OLB
Moats started 10 games last season, but still saw limited action as a role player. He finished the year with four sacks, two forced fumbles and 23 tackles, displaying enough playmaking ability to earn a three-year, $7.5 million contract in the offseason. Sure the Steelers were starved at outside linebacker, and they still went ahead and drafted Bud Dupree in the first round, but Moats will be given plenty of opportunity to show he was worthy of his new deal.
Moats earned positive grades against the run and pass from Pro Football Focus, scoring a +7.7 overall grade for last year. Now in his second season with the Steelers, he feels more comfortable in the system, even with a new defensive coordinator in Keith Butler.
"It's a ton easier," Moats told Steelers.com. "I know for me, my history playing in Buffalo, I have had different coordinators pretty much every year so I have always had to have that learning curve, learning a new defense, learning a new spot. So for me to have that continuity it's a breath of fresh air. I am able to communicate and be more of a vocal leader this year and I definitely feel like my play is showing in OTAs."
Moats has a great work ethic and attitude, even if it means mentoring the player who may take his job one day. Dupree has freakish athletic ability, but he has a big adjustment to the NFL level. The Steelers will likely work him into the rotation slowly, relegating him to passing downs, meaning Moats should have his time to shine.