Third season of 'Marlins ClubHouse' premieres April 21 on FOX Sports Florida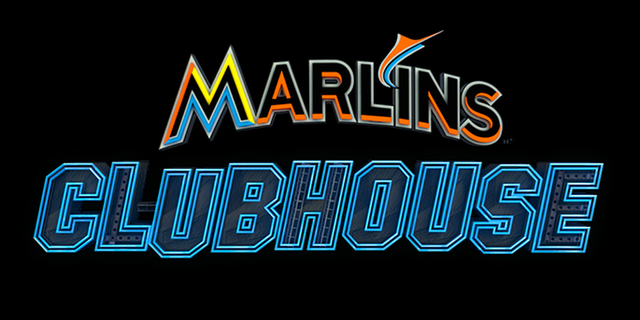 NEWYou can now listen to Fox News articles!
MIAMI -- FOX Sports Florida, the statewide television home of the Miami Marlins, will be premiering an all-new episode of Marlins ClubHouse on Friday, April 21 at 6 p.m. Marlins ClubHouse is a magazine-style show hosted by FOX Sports Florida analyst and former Marlins outfielder Preston Wilson.
Below is a rundown on Fridays new episode:
* My Journey: A baseball diary of Marlins players and coaches journey to the big leagues. New pitcher Dan Straily recalls his winding road to the Majors.
*Ask the Marlins: As members of Team USA's World Baseball Classic Championship, Marlins outfielders Giancarlo Stanton and Christian Yelich share their thoughts on the team's thrilling chase for a gold medal.
*In the Community: The Nova Southeastern University baseball team shares how they are honoring the memory of a fallen teammate. The Nova team also played a key role in a special Make-A-Wish Foundation day for a local high school player.
*Future Phenoms: Marlins ClubHouse swings into the Minors to introduce you to Dillon Peters, one of the organization's top pitching prospects.
*ClubHouse Feature: We introduce Marlin Moji to viewers, in which Marlins players take turns describing one of their teammates through the use of an emoji.
See all of this and more on FOX Sports Florida and streaming live on FOX Sports GO, and be sure to follow and send your baseball related questions @MarlinClubHouse on Twitter or MarlinsClubHouse@gmail.com for a chance to be featured in an upcoming episode.
Replay Schedule:
| | | |
| --- | --- | --- |
| Sun | 4/30/2017 | 12:00 PM |
| Sun | 5/7/2017 | 12:00 PM |
| Wed | 5/10/2017 | 2:00 PM |
| Fri | 5/12/2017 | 6:00 PM |
| Sun | 5/14/2017 | 12:00 PM |
| Thu | 5/18/2017 | 7:00 PM |
| Sat | 5/27/2017 | 3:00 PM |
| Sun | 5/28/2017 | 12:00 PM |
| | | |
About FOX Sports Florida / FOX SPORTS SUN
FOX Sports Florida & FOX Sports Sun are the regional television homes of the Orlando Magic, Tampa Bay Rays, Miami Heat, Miami Marlins, Tampa Bay Lightning and the Florida Panthers. The regional sports networks have been fixtures in the homes of sports fans throughout the Sunshine State for over 20 years. Today, the networks combine to produce more than 700 live sporting events and over 300 studio based and original programs year round. FOX Sports Florida and FOX Sports Sun are committed to making a positive impact in the communities we serve by engaging our audiences and providing award winning TV and web coverage of Floridas hometown sports teams. For more information, channel listings and how you can get involved with FOX Sports Florida / FOX Sports Sun, visit www.foxsportsflorida.com.