Theo Epstein ate actual goat in Wrigley Field bleachers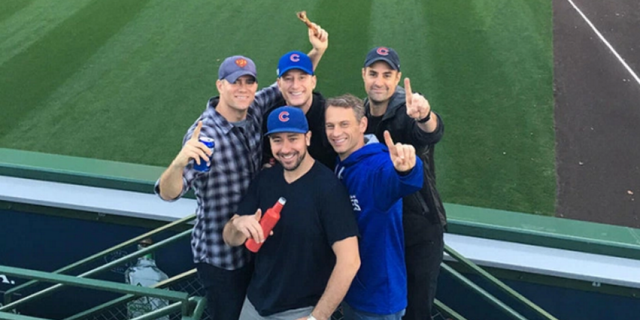 Chicago Cubs president of baseball operations Theo Epstein helped exorcise the Curse of the Billy Goat, and then he ate some goat in the Wrigley Field bleachers.
Epstein and Cubs executives had previously downplayed the "curse" placed on the team during the 1945 World Series, when the owner of the Billy Goat Tavern was asked to leave Wrigley Field with his goat, but evidently Epstein took an interest in celebrating the Cubs' historic World Series title with the unique snack.
According to the Chicago Sun-Times' Shia Kapos, Epstein was recapping Game 7 with Cubs general manager Jed Hoyer and restaurateur Kevin Boehm of the Boka Restaurant Group when Epstein remarked that he wanted roasted goat for lunch.
So Boehm called up chef Stephanize Izard, who serves a variety of goat dishes at her restaurant "Girl & the Goat," including goat empanadas and goat shank, and before long Epstein was chowing down on goat at Wrigley Field.
"They've said there are no curses, that it was just a matter of putting together a great baseball team," Boehm said. "But they were happy to eat that goat."
That's one way to get a fill of protein. Elsewhere in the World Series champion Chicago Cubs and goats: