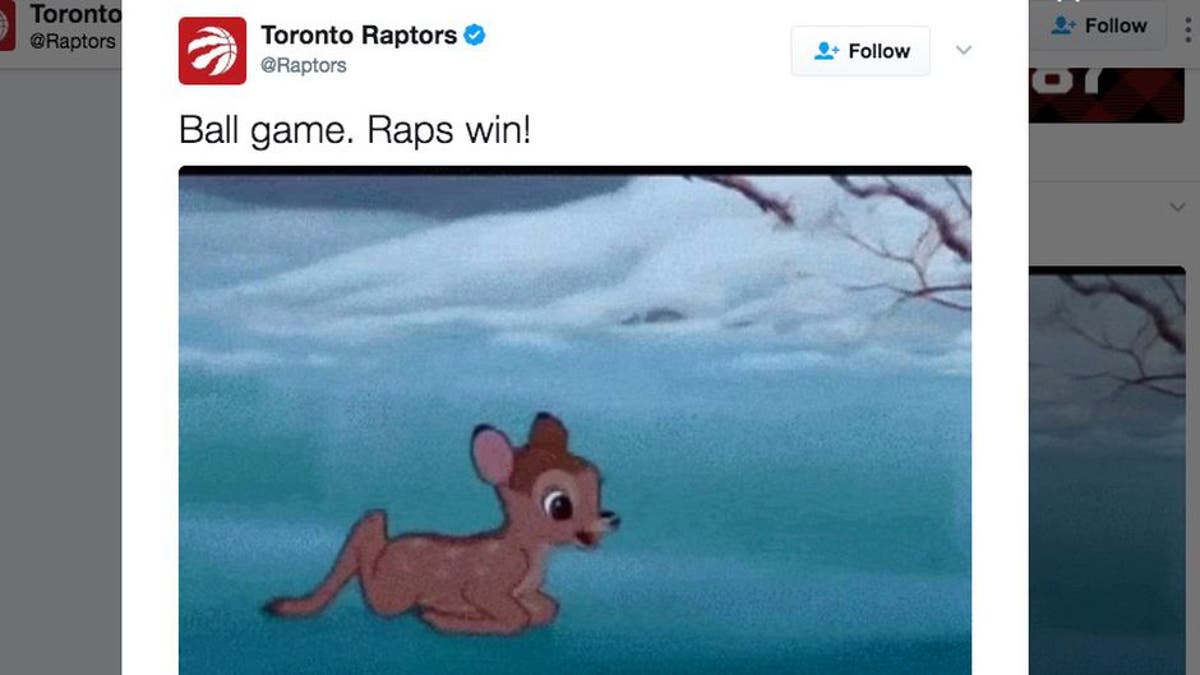 The Raptorshaven't won the series, but they might've clinched the all-important Internet belt after Game 4.
The Bucks rushed out to an early, decisive lead before Game 3, when Milwaukee playedtheBarneytheme during the Raptors' player introductions.
Then on Saturday, the petty war continued on social mead. Bango, the Bucks mascot, led the charge with a Snapchat riddle captured on Twitter: "What do the Toronto Raptors and Possums have in common?"
"Both play dead at home and get killed on the road," naturally.
The prehistoric clowning would climax at halftime withayoung Bucks fan kicking an inflated velociraptor in its undercarriage and 360 dunking a basketball.
But the Raps had the last laugh, breaking out aBambiGIF after theteam's 87-76 Game 4 win.
This is good, clean clowning, and it's exciting to see NBA social media teams continue to toe the line with their back-and-forth after the league's decidedly un-chill memorandum earlier in the season about inter-team Internet battles.
Let the boys play.
Dan is on Twitter. Keep it clean, keep it petty.