The No. 35 has not seen a lot of success throughout NASCAR history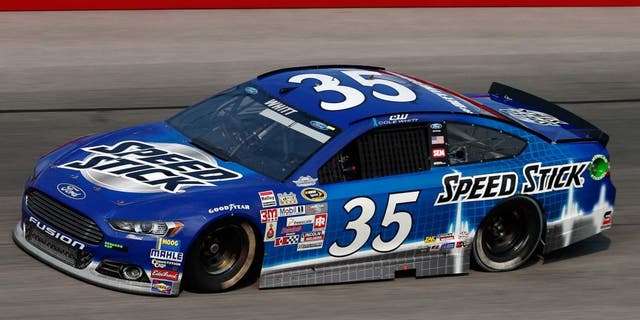 Looking at the statistics, the No. 35 is one of the least-used and least-successful numbers in our countdown so far. While Glenn Dunaway was the first to pilot the number on July 10, 1949, the No. 35 has not been used very often on a full-time basis.
These days, Cole Whitt pilots the No. 35 Front Row Motorsports Ford in the NASCAR Sprint Cup Series. In just his second Sprint Cup season, Whitt has the most starts in the No. 35, with 36. Carrying the number throughout the entire 2015 season, Whitt's best finish in the number came at Talladega Superspeedway in May, where he finished 13th.
During the 2013 season, Josh Wise drove the No. 35 for 35 of the 36 Sprint Cup races that season. Wise led one lap, earned a best finish of 19th at Talladega Superspeedway, but also recorded 16 DNFs.
Only two other drivers in the history of NASCAR have more than 20 starts with the No. 35 car. Former racer turned broadcaster Benny Parsons made 29 starts in the No. 35 car during the 1987 season. Parsons earned six top fives and nine top 10s. One year prior, Alan Kulwicki carried the number during his 1986 campaign. The 1992 champion earned one top five and four top 10s that season.
While the No. 35 has not been run very often on a consistent basis throughout NASCAR history, some big names have sat behind the wheel. NASCAR Hall of Fame members Lee Petty, Joe Weatherly, Cale Yarborough, Bobby Isaac (2016 Class), Jack Ingram and Darrell Waltrip all have at least one start with the number.
The No. 35 by the numbers:
Races: 298
Wins: 0
Wins by driver: 0
Top 5s: 10
Top 10s: 36
Average finish: 24.62
Average start: 26.6
Laps led: 187
DNFs: 114