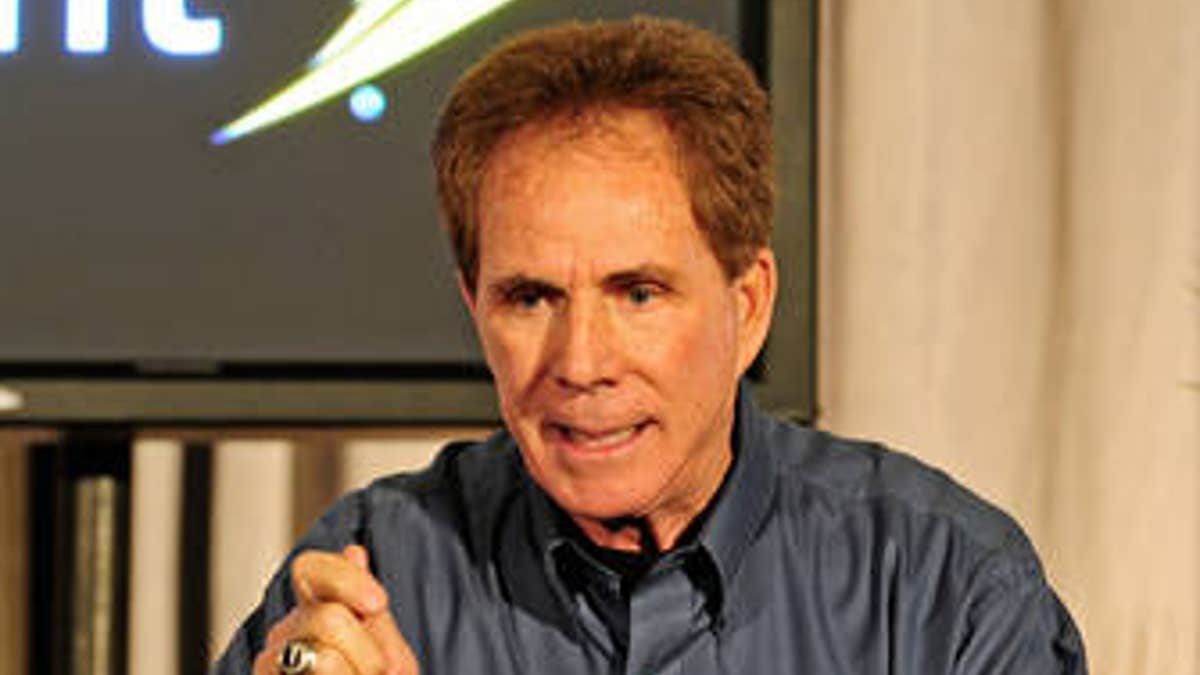 I've been watching Matt Kenseth race for a long time. I remember when he filled in for Bill Elliott back at Dover in 1998 in the MBNA Gold 400. He caught some people's attention that day. He drove for car owner and actually former on-track rival Robbie Reiser in the Nationwide series. After racking up a second-place and third-place finishes in the Nationwide points, Matt moved up to the NASCAR Sprint Cup series in 2000.
He got his first win that year at the Coca Cola 600 in Charlotte and went on to win NASCAR's Rookie of the Year honors. In 2003 Matt won his first NASCAR Sprint Cup championship and then in 2004 he added the IROC championship to his already impressive resume. Matt is a wonderful husband and father. He's been an excellent ambassador for our sport and I have always had a lot of respect for Matt.
I just have to tell you, in 2013 my respect for Matt has gone to a whole new level. I say that because with 12 years and a championship under his belt and, oh, by the way, at the age of 40, Matt took a big risk. He not only moved from Roush Fenway Racing to Joe Gibbs Racing, but he also went from driving Fords to driving Toyotas at the same time this new Generation-6 car was debuting.
There were a lot of skeptical folks, myself included, that wondered if he should be taking such a risk this far into his career. Boy has he answered all of us this year.
Sunday night in Chicago, Matt picked up his 30th career win. It was also the sixth win of the season, and in the previous 12 seasons, Matt has never won more than five races in a year.
Matt is just having a magical year. He's won four of the seven races that have been held on the mile-and-a-half tracks. Actually when you combine that with what his teammate Kyle Busch has done, Joe Gibbs Racing as a whole has won six out of the seven mile-and-a-half races.
Why is that an important statistic? Just go look at the ten Chase races. Five of the ten races are on mile-and-a- half tracks. If you didn't see the race or the final results, Matt and Kyle finished 1 - 2 Sunday night at Chicago. Both of those guys have to be licking their chops to get to the next mile-and-a-half track, which is Kansas in early October.
I said back in June when our NASCAR on FOX team was wrapping up our portion of the 2013 broadcast season that I thought it was shaping up to be a three-man race for the Chase amog Matt, Jimmie Johnson and Kyle. Those three combined account for 14 victories of the 27 races held so far this season.
You have to have fast cars. You have to be able to win races and when you aren't winning races you have to be up front, leading laps and fighting for the win. That's what I am seeing out of the No. 18, No. 20 and the No. 48. All three are up there in contention for the win almost every week. To win the Chase you are going to need a win or two and all the rest of your finishes need to be top fives. We used to say every driver in the Chase could afford one bad race - a mulligan in golf lingo - but you know what? I don't even believe you can have that anymore.
The third member of the Joe Gibbs Racing triangle literally has to be marking off the days until November 18th is here. That's because it will be the first day of the off-season with Homestead having been run the day before. Poor Denny Hamlin had yet another bad race. I am not sure if they are experimenting on engine combinations for the good of the Toyota program or what, but what I do know is Denny can't wait for this miserable season to end. I hate that Denny's had to deal with the back injury and all the other problems this year. He's a great guy and great racer who deserves a lot better.
If I am over in the No. 48 camp, I have to be pretty concerned. Unfortunately a bad call on a NASCAR official's part when he said they had a loose lug nut but really didn't, cost them. They had a jack break. This is a team that is pretty close to operating at perfection and lately they have been far from it. With that said, despite all the issues, Jimmie had a really fast car and was able to close out the night in fifth spot. That's a great start to the Chase by overcoming more than one obstacle.
Kurt Busch had a great recovery to finish fourth. He had another problem on pit road but this one was self-induced. Kurt was hit with yet another speeding penalty. I say yet another simply because he and Casey Mears are tied for the most speeding penalties this year.
Unfortunately of the Top 5 finishers Sunday night, Kurt was the only one that didn't lead a lap, so he missed out on some valuable Chase bonus points that the others received. Now on the plus side of things for Kurt, he jumped four spots into a tie with Carl Edwards for fifth in the Chase points.
Kurt is such a good wheelman, it wouldn't come as a surprise to me to see that No. 78 car still win a race or two in these last nine weeks. So don't count him out. I'd say the same thing for Kevin Harvick. He started his Chase out with a third-place finish. He also led a couple laps and gained those valuable bonus points. I think Kevin and crew chief Gil Martin are working really hard to go out in style this season before Kevin moves to Stewart-Haas Racing in 2014.
As I mentioned earlier, Kyle Busch finished second behind teammate Matt Kenseth. He was going for the sweep again but fell just one spot short. He won the Camping World truck series event, the Nationwide race and then finished second late Sunday night. He's racked up four Cup wins so far this season. He led 67 laps Sunday night, got the bonus points and moved up to second in the Chase points. So two wins and a second-place finish - not a bad weekend's work, wouldn't you say? Is this the year that Kyle finally puts it all together and gains his first NASCAR Sprint Cup championship?
While there was a lot of excitement on the track, there was equally as much off as well. After going back and doing even more review of what happened two weekends ago at Richmond, NASCAR put Penske Racing and Front Row Motorsports on probation and added a 13th car to the Chase.
This is just my opinion, but I don't think I would have done that. If NASCAR felt the Michael Waltrip Racing penalty warranted removing Martin Truex Jr. and adding Ryan Newman into the Chase, then why didn't the Penske/Front Row penalty warrant adding Jeff Gordon to the Chase and removing Joey Logano? If they are going to add a driver to the Chase, then they should have taken a driver out of the Chase is what I believe.
NASCAR also tweaked the restart rules. That has been long overdue. They cleaned that up a little bit. It sure took a while, but they finally got that done. NASCAR held a 17-minute mandatory meeting with all the drivers and the crew chiefs. They made it crystal clear and also set out guidelines to let the competitors know it's no longer "business as usual." NASCAR President Mike Helton termed it "a shift in the paradigm."
So it's a whole new day in NASCAR with rule changes taking effect immediately and once again, oh by the way, right at the beginning of the championship run. Like most things though, once they get a race or two under their belts they will adapt and move on.
Move on we are as we head to the Granite State - New Hampshire. The Joe Gibbs Racing camp is on a roll. Sunday night's win was JGR's 110th career win. It also marked their tenth overall win of the season, which is the most that organization has ever had. Matt and Kyle finished first and second plus are the same in the points now. Is this the year that Joe Gibbs once again becomes a championship car owner? We'll have the answer in nine short weeks.