The Latest: Rain starts at Wimbledon as players were preparing for action on the main courts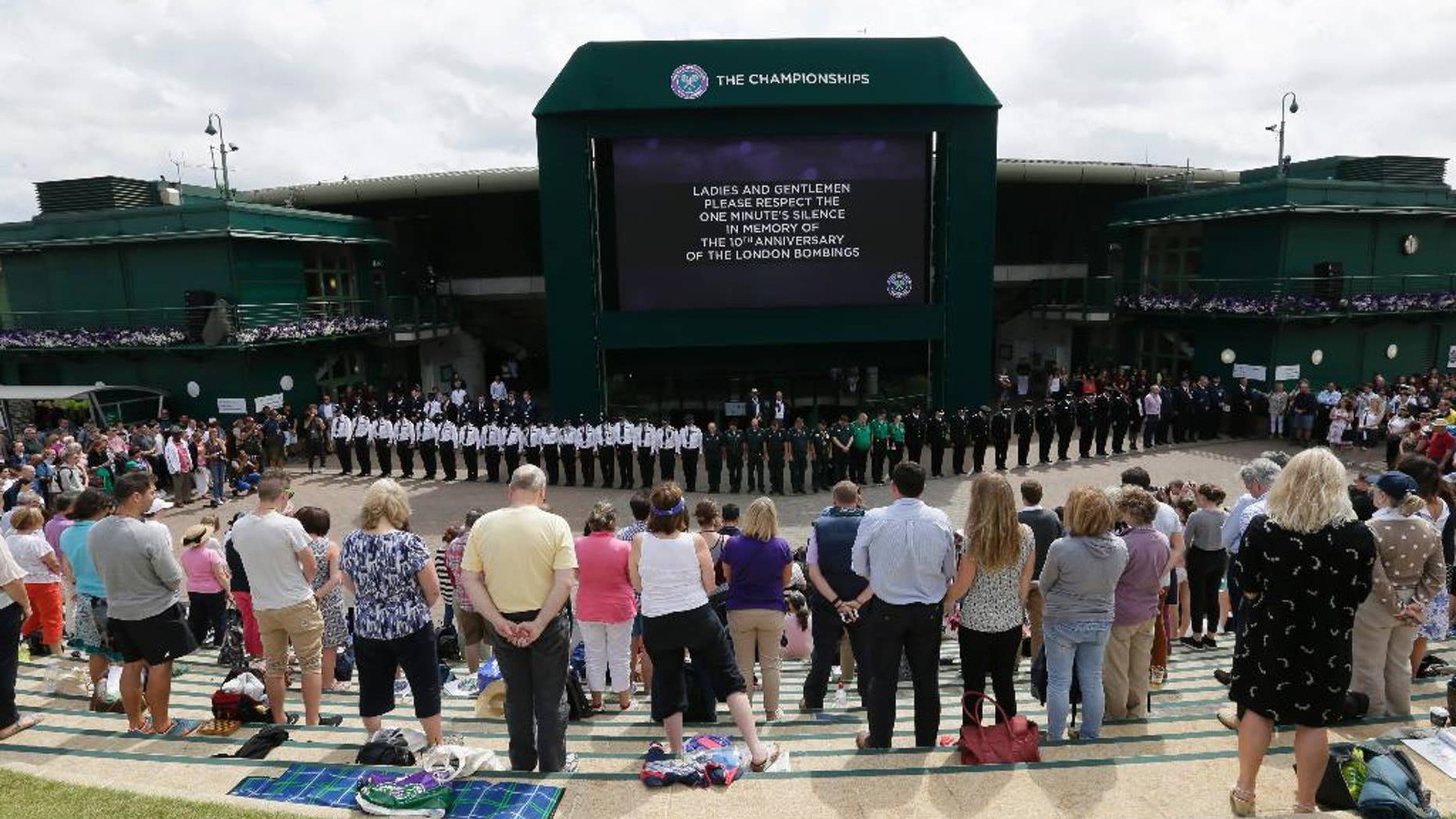 LONDON – The Latest from Wimbledon (all times local):
___
1:10 p.m.
Novak Djokovic stepped out onto Court 1 on Tuesday to resume his match with the sun shining overhead. A few moments later, a large cloud rolled in and the spectators quickly reached for their umbrellas.
Djokovic and Kevin Anderson soon grabbed their bags and walked back off court.
Djokovic and Anderson split the opening two sets on Monday before play was suspended by darkness. They are to finish the match Tuesday on Court 1.
On Centre Court, Maria Sharapova and CoCo Vandeweghe were warming up before heading inside to escape the rain.
___
11:35 a.m.
Before play got started at Wimbledon on Tuesday, the All England Club took a moment to remember the victims of the 2005 London bombings on the 10th anniversary of the attacks.
The club paused for a minute's silence at 11:30 a.m., with play on the outside courts not starting until 11:45 a.m.
Kevin Anderson, who will resume his fourth-round match against top-seeded Novak Djokovic at about 1 p.m., stopped practicing for a short time to mark the commemoration.
On July 7, 2005, several suicide bombings killed 52 people on the London transport network.