The Ducks royally trolled the Kings on jumbotron over old gimmick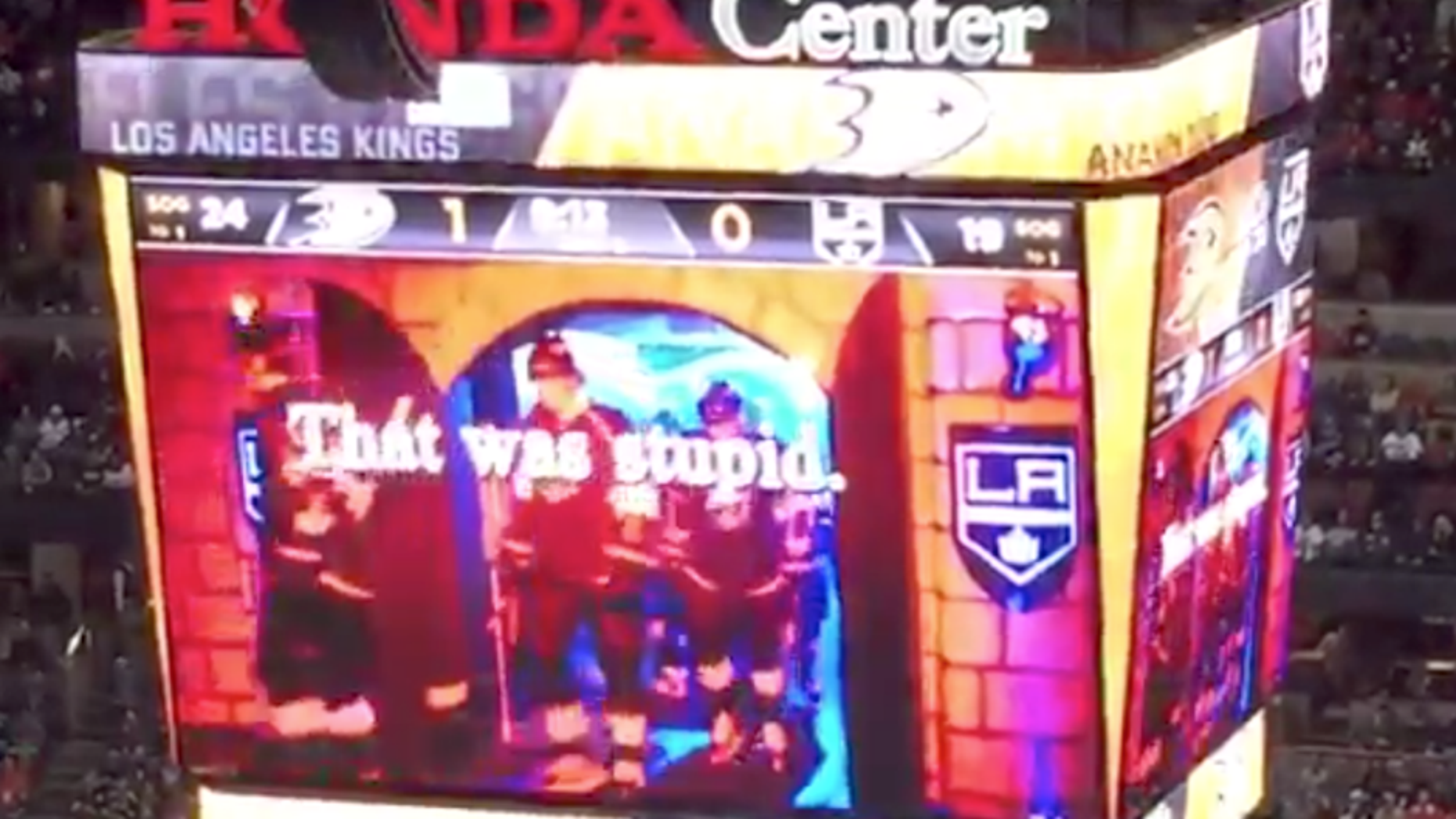 The Los Angeles Kings headed south to Anaheim on Sunday night for a matchup against the Ducks. The interstate rivalries out west are always a bit contentious and the Honda Center was hostile territory for the Kings once again this time around.
Anaheim was ready to take it to LA on Sunday and didn't pull any punches.
Not only did the Ducks win 1-0 at home, but they also made sure to troll the Kings in the process.
The Ducks' arena ops team poked fun at their rival's old tradition of walking through a faux castle doorway on their way to the ice. Not surprisingly, the crowd in Anaheim loved the jab.
While it was a solid dig by they Ducks, they should be careful not to throw stones while living in a glass house.