The Cubs could use Kyle Schwarber as a DH in World Series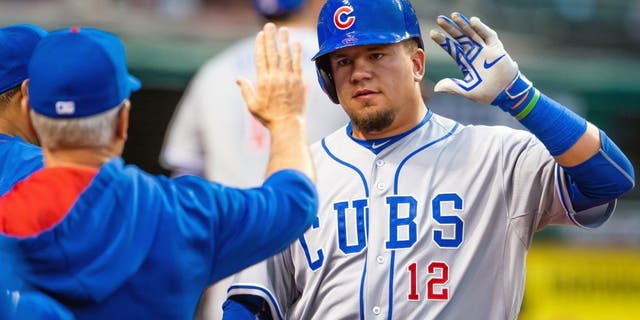 The Cubs have been adamant that Kyle Schwarber, their power-hitting catcher/outfielder will not play this season after tearing two ligaments in his knee in the Cubs' third game of the year.
Make that: had been adamant.
Schwarber is going to play, in the Arizona Fall League -- he was added to the taxi squad for the Mesa Solar Sox Saturday -- and that could open the door to a return to Chicago this year.
Schwarber hasn't played since he tore his MCL and LCL in his left knee after colliding with Dexter Fowler in the outfield in a game on April 7. The Chicago Tribune reports Schwarber is set to start in Arizona Saturday night.
Schwarber, who hit 16 home runs in 69 games last year and five in the Cubs' nine postseason games last year, could be an option for the Cubs as a designated hitter in the World Series, should he show his bat is game-ready in Arizona and the Cubs win their first pennant since 1945 this weekend.
The World Series starts on Tuesday in Cleveland, the Cubs enter Saturday's Game 6 of the NLCS with a 3-2 series lead on the Dodgers.