The Chargers are connected to Super Bowl 50 in so many ways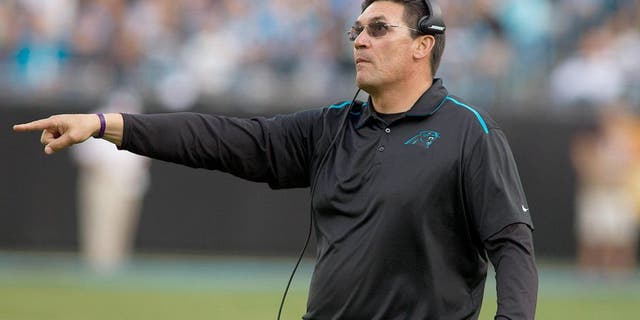 The San Diego Chargers knew Ron Rivera long before he became "Riverboat Ron."
He was just a defensive assistant then. Now he's wearing a different shade of bright blie -- as the head coach of the NFC Champion Carolina Panthers.
Rivera isn't alone. When Super Bowl 50 kicks off in two weeks in Santa Clara, Calif., plenty of participants on both sidelines can thank the Chargers for a career jump-start.
Rivera: Chargers' defensive coordinator from 2008-10. Interviewed for the head coaching position in 2007; it went to former coach Norv Turner instead.
Wade Phillips: San Diego's defensive coordinator before Rivera (2004-06). Phillips turned that gig into a head coaching job with the Cowboys. Currently the Broncos' defensive coordinator
Steve Wilks: Current Panthers assistant head coach/secondary coach. Former assistant under Rivera in San Diego from 2009-11.
Mike Tolbert: Four-year Chargers fullback (2008-11). Broke out in 2010 (182 carries, 735 yards, 11 touchdowns) before signing with the Panthers in 2012.
Louis Vasquez: Blossoming Chargers guard (2009-12) who swapped AFC West teams in 2013. First-team All-Pro with the Broncos in 2013.
Mike Remmers: Debuted for on the Chargers' offensive line in 2013. Jumped to the Vikings and Rams before landing in Carolina. He's the Panthers' starting right tackle now.
Plenty of other Super Bowl 50 participants got their start in "America's Finest City
Fozzy Whittaker: Spent his 2013 preseason as a Chargers runnung back before landing with the Panthers in 2014.