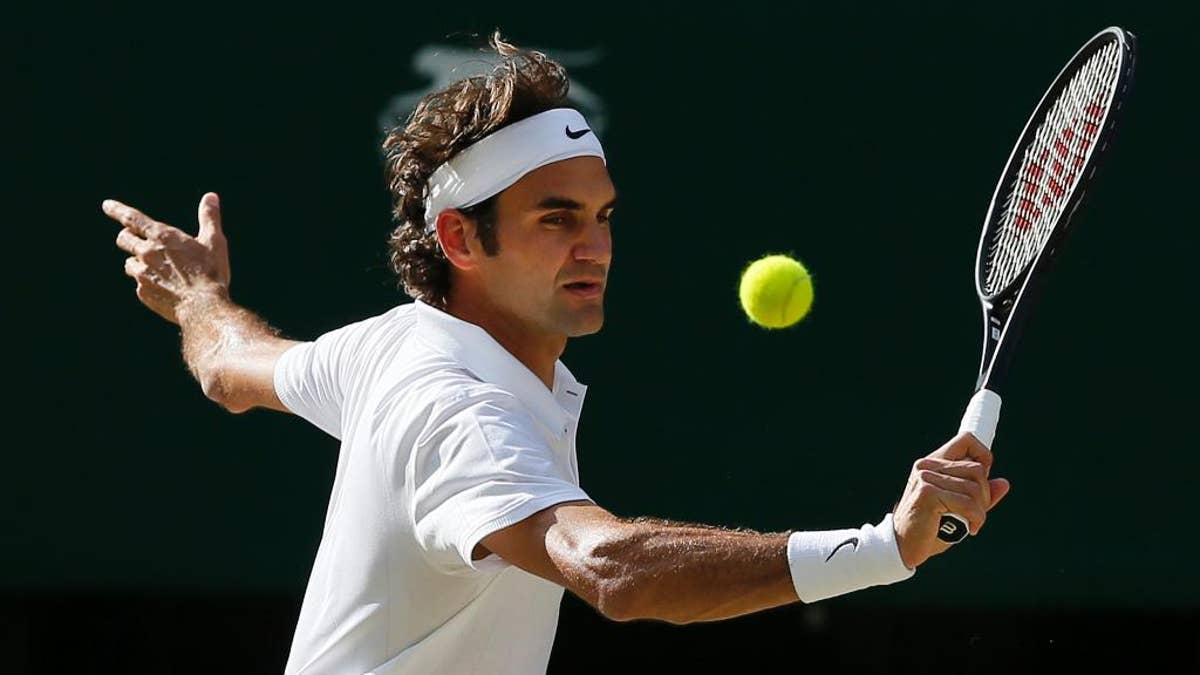 LONDON – Roger Federer and Novak Djokovic will meet for the Wimbledon title after the old guard held off the new in the semifinals Friday at the All England Club.
Federer, chasing his record eighth Wimbledon championship, swept past Canada's Milos Raonic 6-4, 6-4, 6-4 to reach his 25th Grand Slam final.
Federer, who owns 17 Slam titles, is back in a major final for the first time since winning Wimbledon in 2012.
The top-seeded Djokovic ran off six of the final seven points in the tiebreaker to beat Grigor Dimitrov 6-4, 3-6, 7-6 (2), 7-6 (7) to advance to his third Wimbledon final in four years.
It's also Djokovic's 14th Grand Slam final — and 10th in his last 13 majors.