The Audible: Please Miami, bring back Jimmy Johnson to save the Canes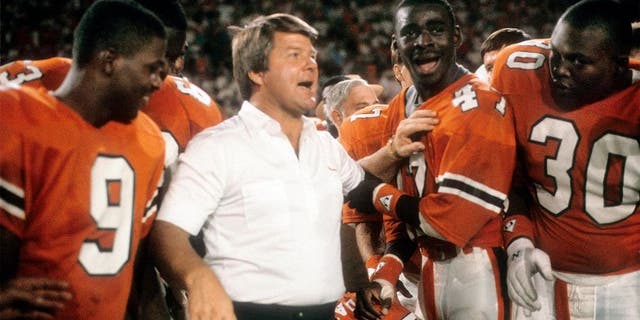 NEWYou can now listen to Fox News articles!
On The Audible, Bruce Feldman and Stewart Mandel discuss the best candidates to replace Al Golden at Miami. Realistically, Nick Saban has a coach on his staff at Alabama who'd be perfect.
But if we're talking dream choices, there's one guy who still has the heart of Hurricane fans everywhere -- Jimmy Johnson.
It's actually not crazy.
Click on the embedded player above to listen to the clip. You can also get every episode of The Audible delivered to you by subscribing on iTunes.
FULL PODCAST: Why J.T. Barrett was always the best QB for Ohio State