Texas Motor Speedway track renovation entering final stages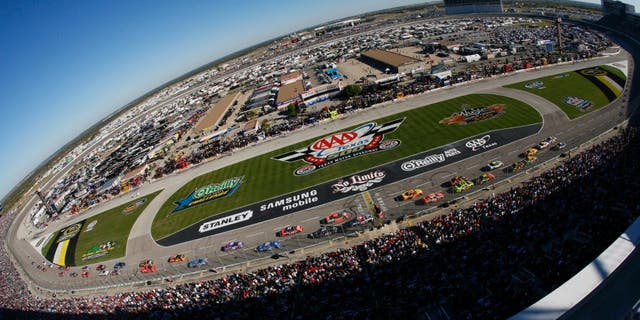 NEWYou can now listen to Fox News articles!
Texas Motor Speedway enters the final stage of its track renovation project with the repaving of the speedway starting next week.
The project began Jan. 9 with the installation of a drainage system on the front and backstretch, reduction of banking in Turns 1 and 2 from 24 to 20 degrees and an expansion of the racing surface from 60 to 80 feet. The third and fourth turns remain unaltered.
The final portion of the repave is expected to take 28 days, barring any delays. The speedway has over 60 days until it debuts the new surface for the O'Reilly Auto Parts 500 NASCAR weekend on April 7-9.
In addition to the track repave, pit road will also receive a fresh layer of pavement.
"We didn't initially mention we were going to pave pit road, but over the years it has gotten a little rough and this was an opportune time to add it to the project," Texas Motor Speedway President Eddie Gossage said. "It's been re-patched where needed over the years, but a new layer of pavement will make it nice and smooth for both the NASCAR and INDYCAR competitors.
Check out the new look to Turn 1 at Texas, along with Dale Jr.'s reaction.