Texans' Watt loses helmet, makes first sack of season anyways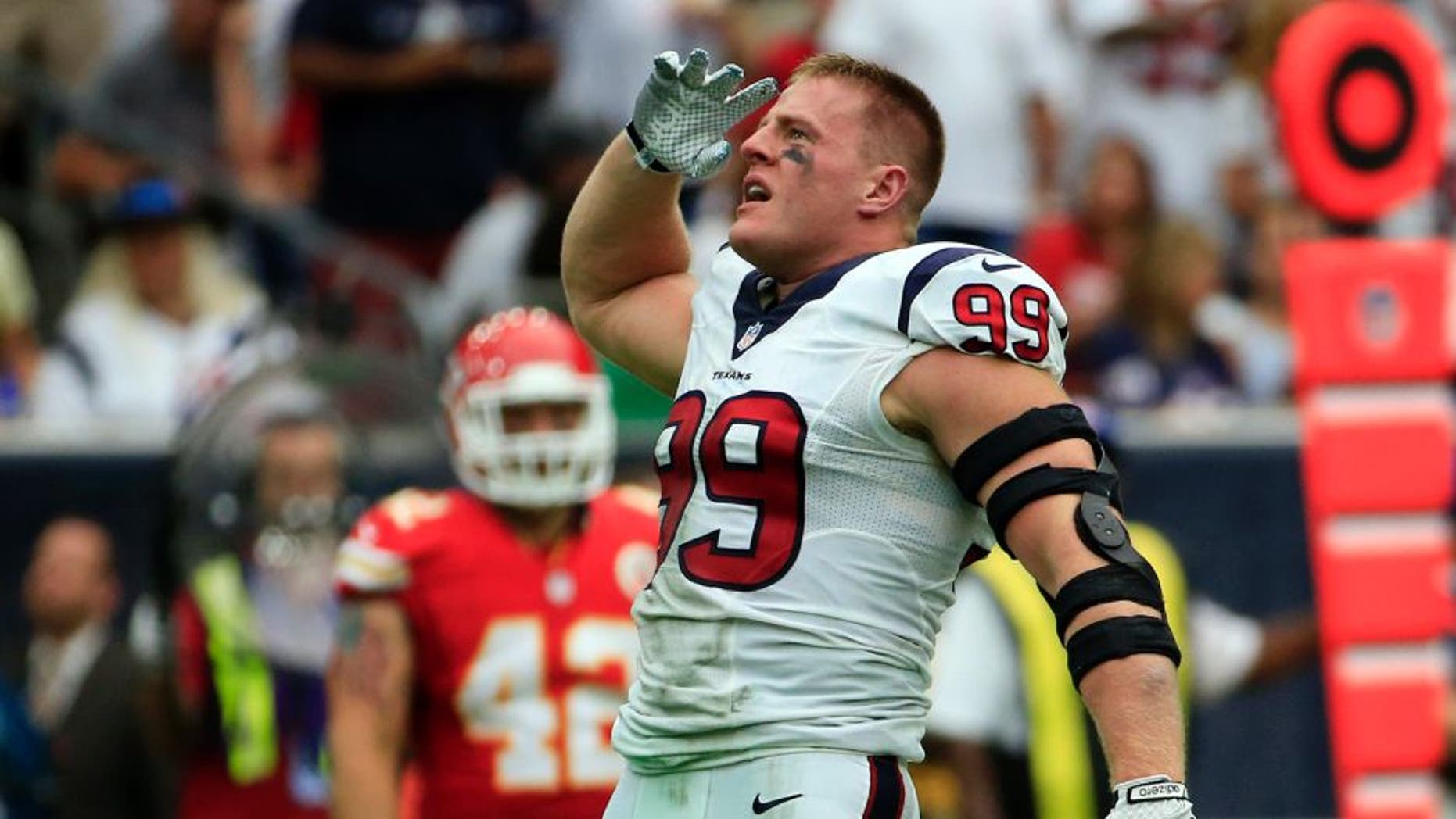 No helmet, no problem for J.J. Watt when it comes to getting his first sack of the NFL season against the Kansas City Chiefs.
Watt, who had 20.5 sacks in 2014 for the Houston Texans, started his latest campaign sacking Chiefs quarterback Alex Smith in the second quarter, despite losing his helmet.
Though the Texans as a whole had a rough start overall to the season, Watt at least looks to be a dominant force once again.
MORE FROM FOX SPORTS SOUTHWEST:
- PHOTOS: Cowboys Cheerleaders Auditions
- Ranking NFL 2015 Starting Quarterbacks Youngest to Oldest
- Ranking NFL quarterback salaries
- Oldest player on every NBA team
- College football's highest paid coaches in 2014