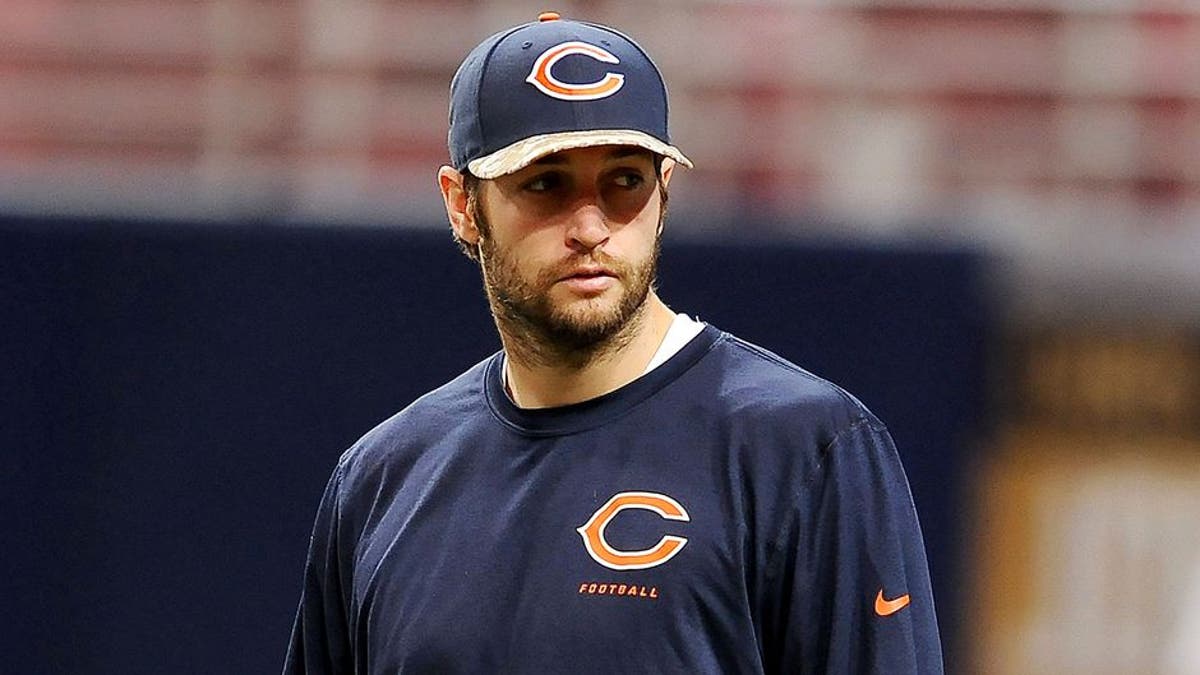 Jay Cutler was released by the Chicago Bears back in March, and hes remained on the open market ever since then. Retirement isnt an option, according to his agent, as hell be forced to wait it out until a team comes calling.
There was a report before the draft that he was actually making calls himself, apparently to the Houston Texans a team in need of a quarterback. The report said the Texans were ignoring his phone calls, which would have been hilarious if true.
According to Texans GM Rick Smith, its not. He denied it on ESPN Radio Wednesday, saying hes not sure why that was ever even brought up.
I dont know why that was reported. Thats just not true. I will tell you that that is not true, he said.
Troy Taormina/Troy Taormina-USA TODAY Sports
Cutler and the Texans looked like they could have been a good match. Cutler has a big arm and some gas left in the tank, while the Texans were desperate for a quarterback after seeing Tony Romo retire.
Of course, theyve since landed Deshaun Watson thanks to a draft-night trade, ending pretty much all speculation that Cutler will land in Houston.
And although Smith denied any connection to Cutler, he dodged a question about Romo. He was asked if the Texans considered bringing in the former Cowboys quarterback, but opted not to give an answer on that front.
The good thing is I dont have to answer that question, he said.