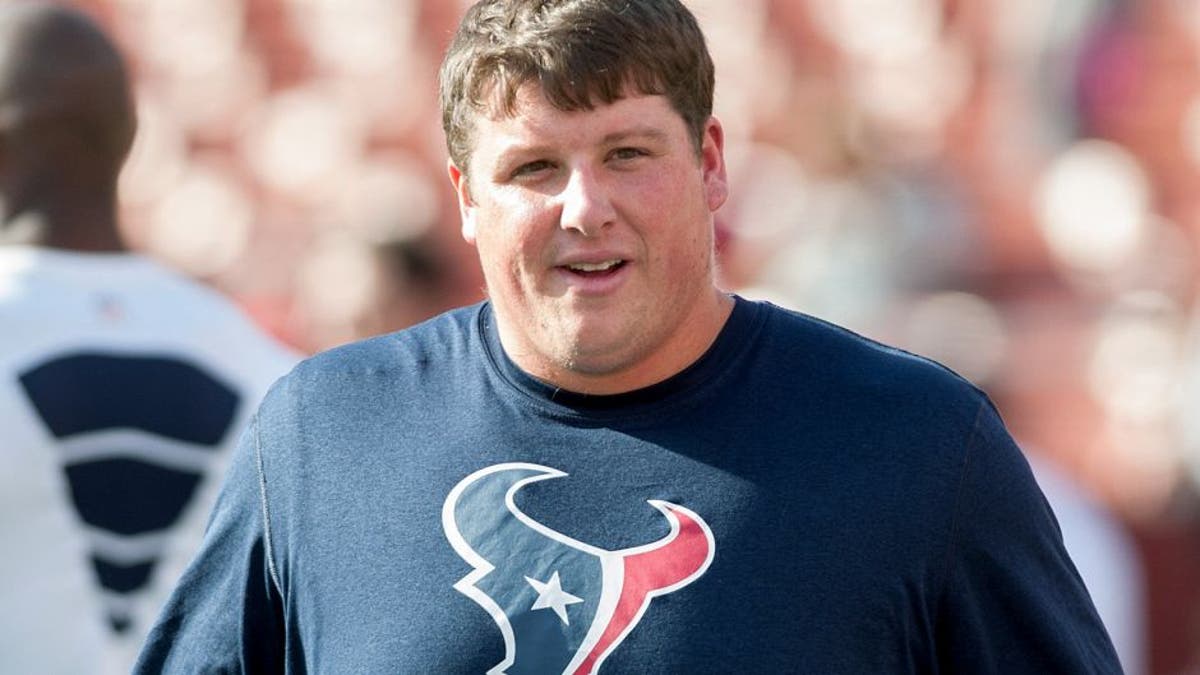 Just after the Houston Texans were selected to appear in this season's installment of "Hard Knocks", Houston Texans defensive end J.J. Watt predicted center Ben Jones would be one of the show's breakout stars, thanks in large part to some of the unusual things Jones does on and off the field.
It appears Watt was correct. With the spotlight on his team, Jones has quickly made a name for himself with some of his quirky behavior.
First came the anecdote Jones shared about the time he vomited on the football during college. Now, Jones has admitted to drinking his own urine during this year's OTAs.
After wide receiver Cecil Shorts told CBS Sports Radio 560 in Houston that he witnessed the veteran lineman drinking his bodily fluids, Jones admitted that it had, in fact, happened.
"It kind of caught me off guard," Jones said. "It was a drug test day and I walked out, and (cornerback Kareem Jackson) said that looks like apple juice. I said, 'How much you pay me to drink this?
"He threw out a number and I just knocked it on back."
Few of his teammates were surprised.
"He's a pretty nasty guy," cornerback Charles James said. "I just know he does a lot of crazy s -- in the locker room."
(h/t The Sporting News)