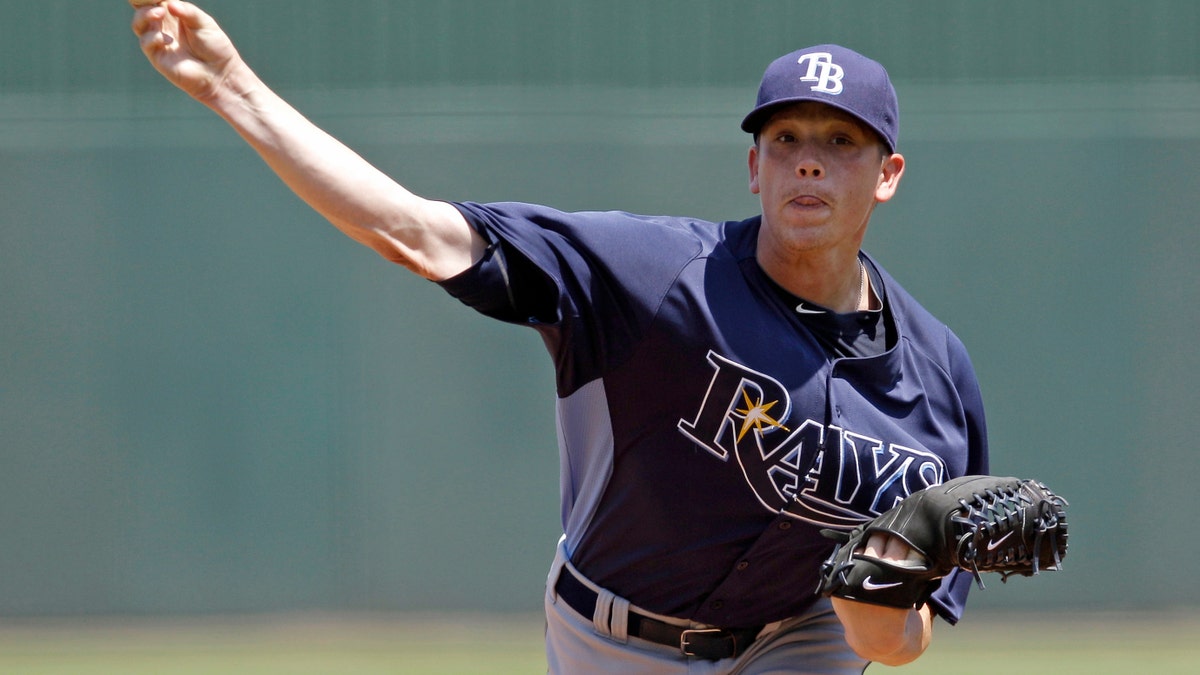 DETROIT – Tampa Bay Rays starting pitching Jeremy Hellickson was taken to a Detroit hospital Wednesday after getting hit in the head by a home run ball during batting practice.
Hellickson, the reigning AL Rookie of the Year, was struck by the long ball when it landed in the visitor's bullpen at Comerica Park, The Tampa Tribune reported.
Rays manager Joe Maddon told the paper Hellickson was conscious and not bleeding, but was taken to the hospital as a precaution.
The 25-year-old right-hander reportedly was in the middle of throwing his bullpen session when the ball hit him in the side of the head.
Hellickson went 13-10 with a 2.95 ERA in 2011, becoming a solid complement to Rays ace James Shields. He started the 2012 season with a shutout performance against the Yankees, giving up just three hits in eight and two-thirds innings pitched.
His next scheduled start is against the Red Sox in Boston Saturday.