Taijuan Walker sharp in first spring outing for D-backs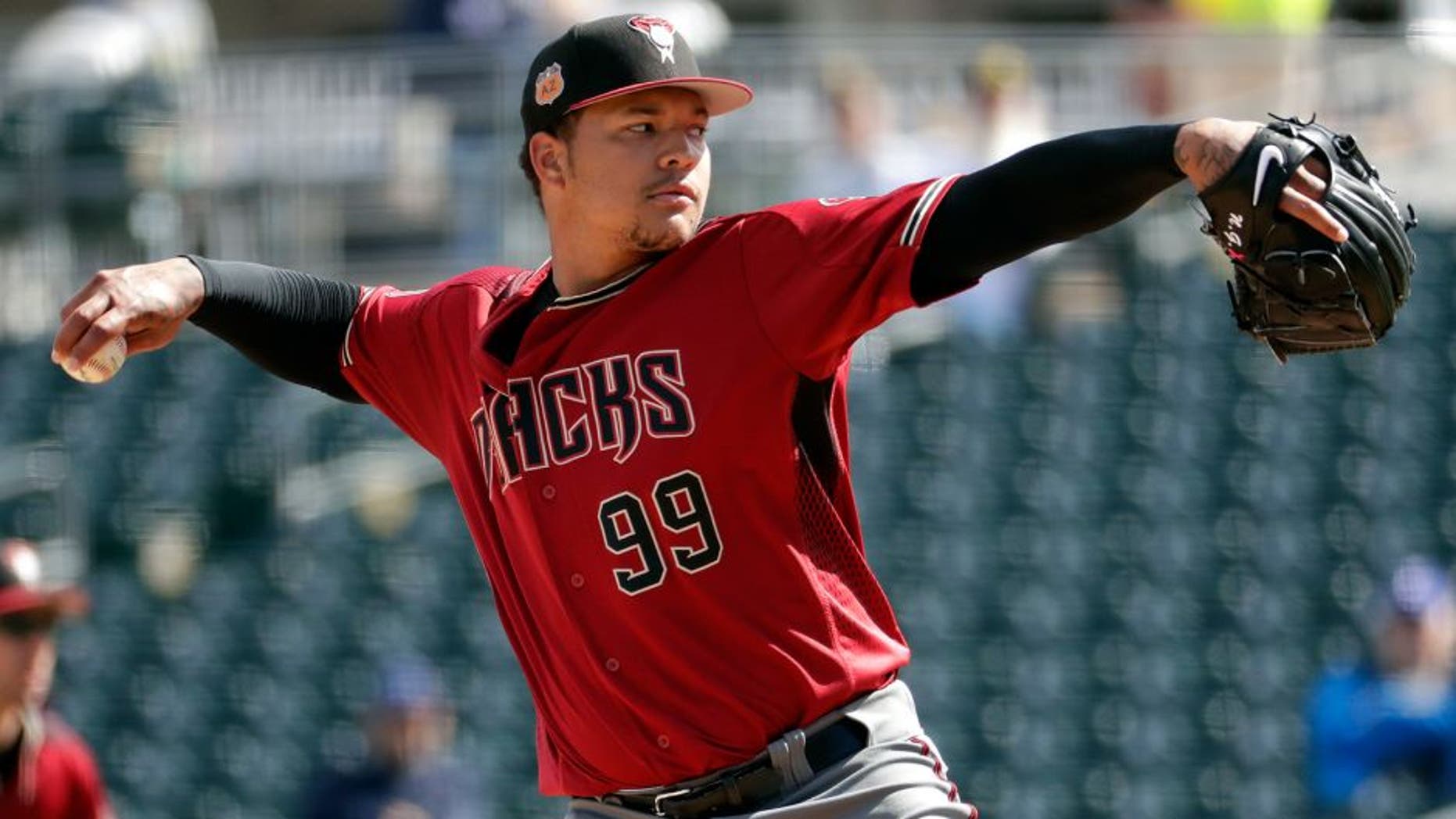 SURPRISE, Ariz. -- Taijuan Walker struck out three and gave up two hits over two scoreless innings in his first spring training start for the Diamondbacks on Tuesday as Arizona defeated the Texas Rangers 8-4 at Surprise Stadium.
"I felt good out there today. Stuff-wise, I felt real good. I felt like the ball was coming out of my hand good," Walker told mlb.com. "I'm working on a sinker and a slider, and I thought I threw some good ones. There's still some stuff I want to work on lower(-body) wise, getting my legs into it more. But overall, I thought it was pretty good."
The Diamondbacks, who evened their Cactus League record at 2-2, had got hits from seven of their nine starters and had 13 hits total. Outfielder Socrates Brito was 2 for 3 with a double, and second baseman Daniel Descalso hit a solo home run in the fifth inning.
Silvino Bracho, Daniel Gibson, Joey Krehbiel and Josh Taylor also had scoreless outings for the D-backs. Keyvius Sampson and Miller Diaz each gave up two runs in one inning of work on the mound.
The Diamondbacks will be on the road Wednesday, taking on the White Sox at Camelback Ranch, starting at 1 p.m. Robbie Ray is scheduled to make his first start of the spring.