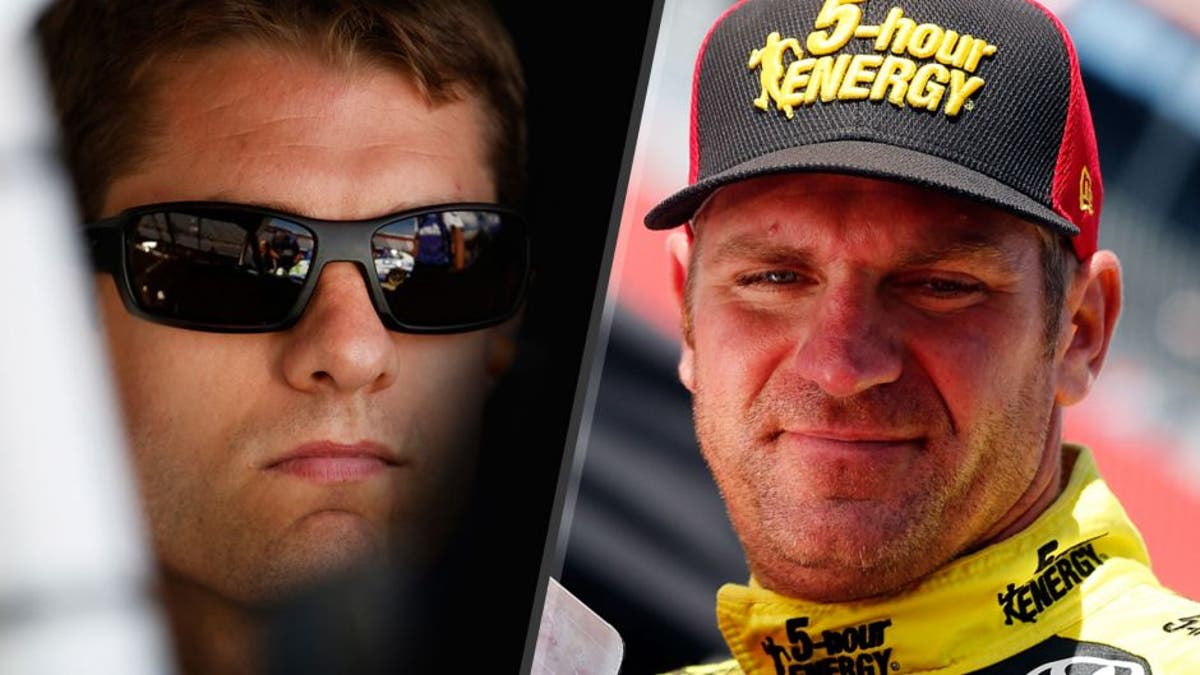 Don't look now, but I think the 16 drivers currently eligible for the Chase for the Sprint Cup are all going to survive and advance to make NASCAR's playoff round.
Joey Logano's victory at Bristol Motor Speedway Saturday night meant that 24 of 26 races are in the books for the NASCAR Sprint Cup Series regular season. So far, 11 drivers have accounted for all 24 of those race victories, with the last new winner being Kyle Busch at Sonoma two months ago.
The most recent seven races have seen just three winners among two teams: Busch has won three of those seven, while his Joe Gibbs Racing teammate Matt Kenseth has captured two races, the same as Team Penske's Logano.
And even though he hasn't won in those seven races, Kevin Harvick has finished second twice and third three times.
The last two winners at Darlington Raceway, site of the next Cup race in two weeks? Harvick and Kenseth.
The last two winners at Richmond International Raceway, where the final regular season race will be? Kurt Busch, Harvick's teammate at Stewart-Haas Racing, and Brad Keselowski, Logano's partner at Team Penske.
You look at the numbers and they overwhelmingly suggest that some combination of JGR/Penske/SHR drivers likely will at Darlington and Richmond, too, which would mean 11 drivers would make the Chase on the basis of race victories and five would get in on points.
Right now, Clint Bowyer holds onto the final Chase spot, with a margin of 35 points over Aric Almirola. Barring a new first-time winner, it would take a complete collapse by Bowyer to fall out of the Chase.
And, really, the odds of a new first-time winner are miniscule. Let's look at some of the winless and woeful:
Almirola has one top-10 finish and three laps led all season long.
Kasey Kahne hasn't finished better than 15th since Sonoma.
Austin Dillon has just two top fives in 72 career starts.
Jamie McMurray and Ryan Newman haven't won since 2013 and Paul Menard's only victory was four years ago.
Jeff Gordon can't seem to get a decent finish these days.
Kyle Larson has finished 25th or worse 10 times in 24 races.
You add all that up, and logically, there is no way there are any more new winners in the next two races. No way, no how.
But you know what?
This is NASCAR. Weird things happen.
Who would have ever believed that Kyle Busch would miss 11 races due to crash injuries and come back and win four Cup races?
For that matter, who would have ever believed Kurt Busch would have been suspended for the first three races of the season, only to come back and win twice, lock himself into the Chase and earn a contract extension at SHR?
Who would have believed Joe Gibbs Racing, the team that couldn't get out of its own way at the start of the season, is crushing everyone else now?
So I submit to you, dear readers, if there is a new winner in the next two weeks it will be either Clint Bowyer or David Ragan. The two Michael Waltrip Racing drivers were both running in the top five at Bristol when they crashed Saturday night and they've both shown could speed of late.
MWR is going out of business at the end of the year, which is bad news for all involved, including the drivers, who are both unsigned for 2016.

If Bowyer or Ragan -- or both -- could somehow win a race, it would add interest in the Chase and be yet another fact-is-stranger-than-fiction story in a year full of them already.