Striker, Tennessee coach Butch Jones exhange words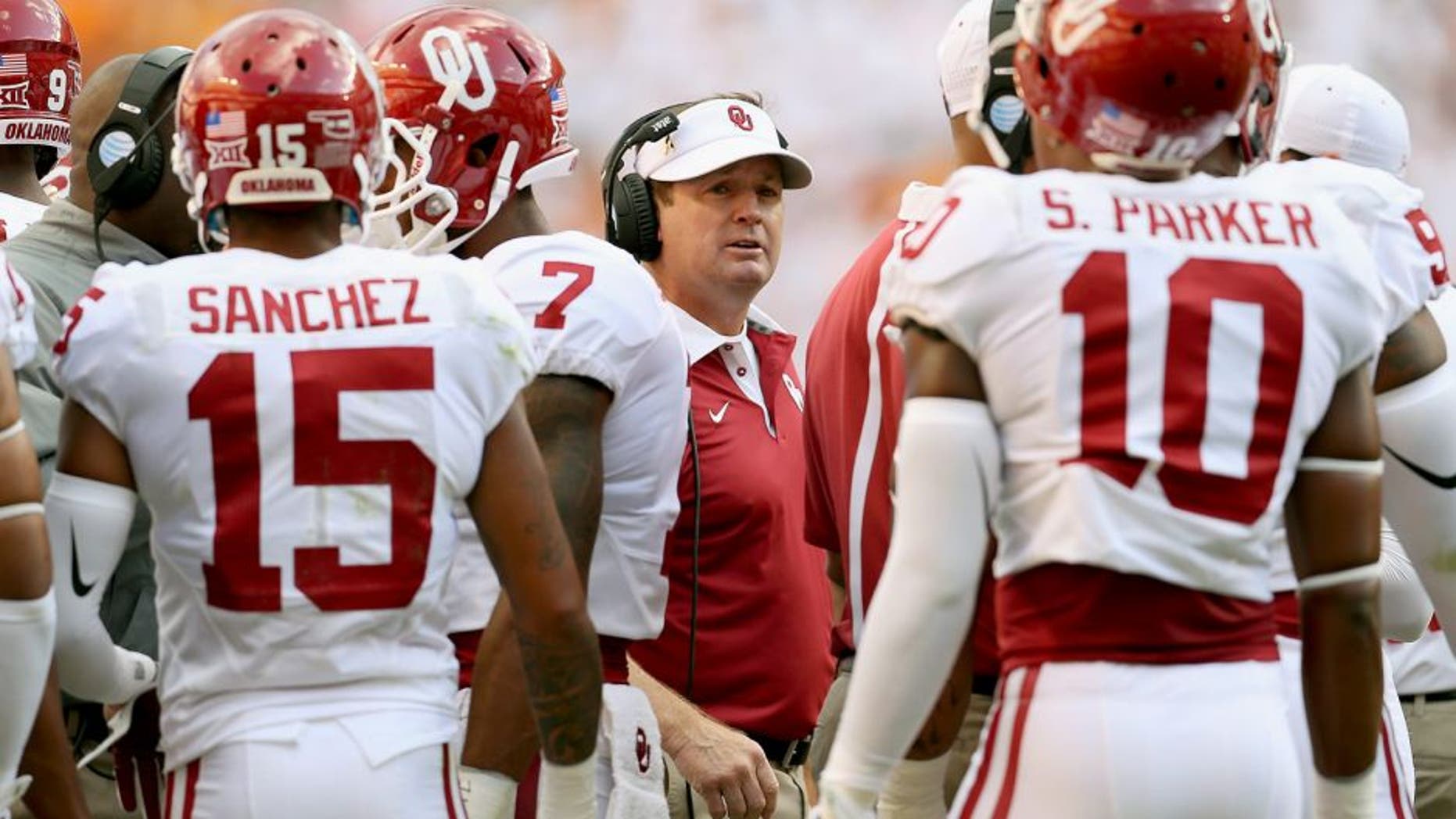 Eric Striker had plenty of things to say about Tennessee, the SEC and even "Rocky Top" before Saturday's game against the Volunteers in Knoxville.
And Tennessee coach Butch Jones had plenty to say to the Oklahoma linebacker after the game.
Oklahoma rallied from a 17-0 deficit and beat Tennessee in overtime, 31-24. Striker was seen after the game taunting the Tennessee fans. You can see that here as Striker, who is from Florida, uses some language not suitable for everyone.
Earlier in the week, Striker said he wasn't that impressed with Tennessee running back Jalen Hurd. He also said he didn't know anything about the Vols' fight song, "Rocky Top,," despite the fact, the Sooners were blasting the song throughout practices all week in Norman, Okla.
(H/T Saturdaydownsouth.com)