Steve Clifford compares Jeremy Lin and Kemba Walker with Stephen Curry and Klay Thompson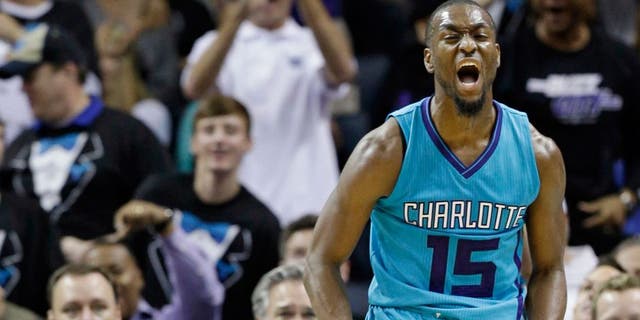 NEWYou can now listen to Fox News articles!
The Charlotte Hornets added quite a few interesting veterans to their roster this summer, but none are more of a question mark than Jeremy Lin. After fighting through a tough year with the Los Angeles Lakers, Lin is looking to reestablish himself as a productive player.
The only problem is Charlotte already has a franchise point guard, meaning Lin won't be able to find much playing time unless he can succeed beside Kemba Walker.
In a detailed Q&A with the Charlotte Observer, Hornets head coach Steve Clifford says why he thinks Lin and Walker should be able to coexist, going so far as to strike a comparison between those two and Stephen Curry and Klay Thompson:
"It's always good to have two pick-and-roll players on the floor. That way you can put pressure on the defense at one side, then switch it to the other. That makes more room to play similar to how Golden State does. You've got Steph (Curry) on one side, so defenses have to load up there, and then you've got Klay Thompson on the other with room to operate. That's what Kemba can do for Jeremy and Jeremy can do for Kemba."
The problems here are obvious. For one, Walker and Lin are both suspect outside shooters. Defenses don't respect them half as much as they do the Splash Brothers, which will damage Charlotte's ability to space the floor.
Clifford also fails to mention the other end of the floor. Curry and Thompson are excellent defenders. Walker and Lin aren't terrible, but are limited by their diminutive size.
It'll be interesting to see how often Clifford actually plays Walker and Lin together, despite the positive things he has to say here.
(h/t: Charlotte Observer)